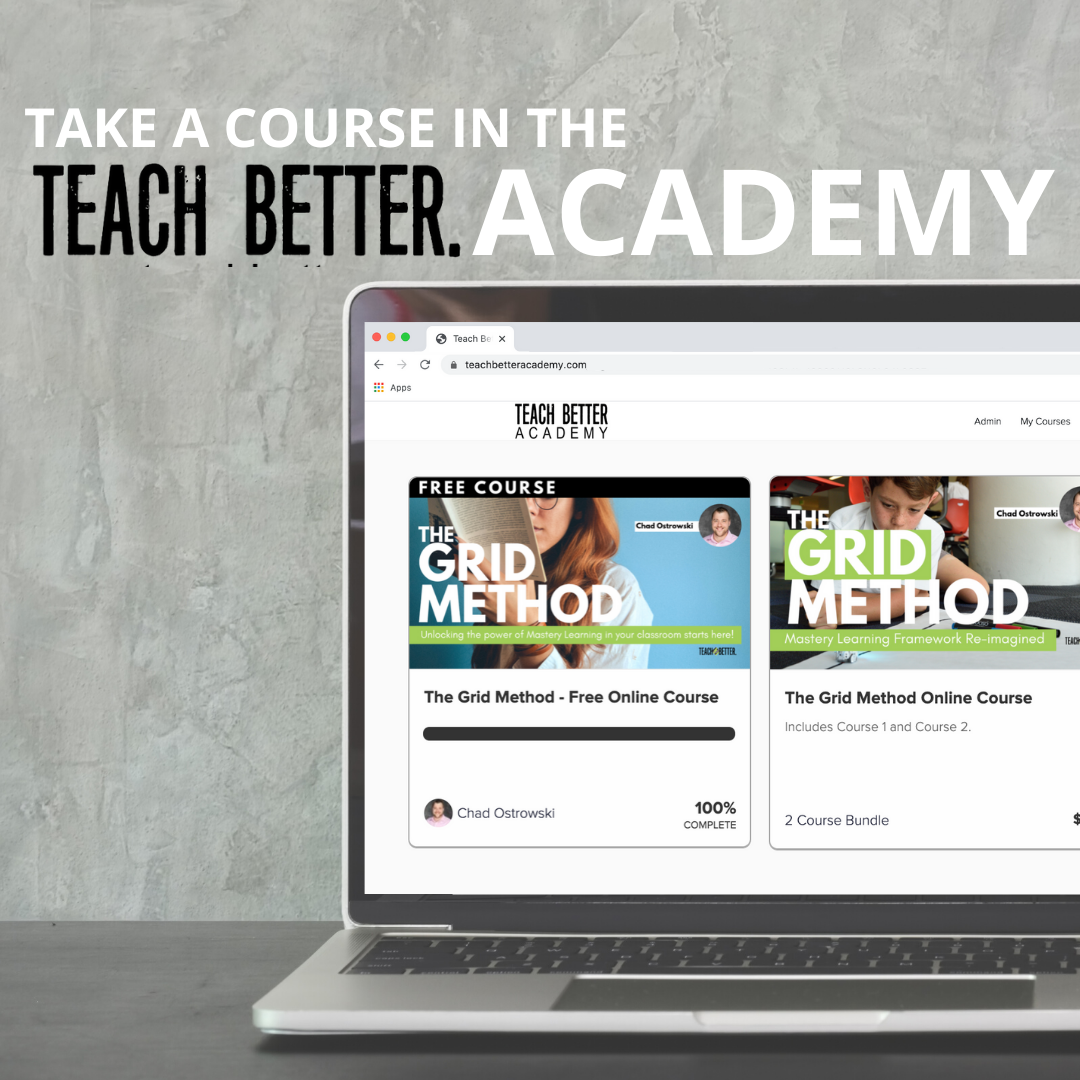 What is The Grid Method?
The Grid Method is a student-centered, competency-based framework, created at the classroom level and designed to fit any teacher's style, within any curriculum, in any classroom. Most importantly, it was built to reach all students…not just some.
Explore The Grid Method Mastery Framework in the Teach Better Academy. 
The Free Course paints an overview of the framework, its design, and the effect on student growth and success. 
The Full Course Workshop Bundle provides Educators an in-depth deep dive into the framework - walking you through the design and implementation process with a detailed workbook. Conclude your course with a fully designed, student ready grid.