21 year veteran teacher, and author of "Make Learning Magical," Tisha Richmond, shares her journey from being a burnt out educator, to becoming an innovative leader and published author.
Tisha chats with us about working with other teachers to create sparks of innovation, how her book came to be, what her dream title is, and why we need to just get out there and go for it!
Episode Highlights
2:3 – Tisha introduces herself.
3:35 – Tisha talks about her book, "Making Learning Magical."
7:25 – Tisha's failure.
10:30 – Tisha's success.
16:56 – What's got Tisha excited about education right now.
20:17 – Where to start with technology: Tisha and Rae chat about how tech integration specialists can help, and how teachers can use them to help enhance instruction. Tisha mentions Derek Sivers' "Obvious to You. Amazing to Others." video. Watch it here.
23:56 – Six questions answered in 15 seconds or less.
28:19 – How to connect with Tisha
Tisha's Recommendations
EdTech Tool: Canva
Who to Follow: #IM549c – New educators to twitter that will blow your mind. @Rdene915, @froehlichm, @JCasaTodd, @techyturner, @jbormann3, @evanabramson, @TaraMartinEDU, @mrmatera, @burgessdave, @burgess_shelley, @dbc_inc, @LeachTeach4, @hmarrs24, @iluveducating, @tamaraletter, 
YouTube/Podcast/Website/Blog: 

Michael Matera

Daily/Weekly/Monthly Routine: Running or Exercise. Writing.
Best piece of advice you've ever received: Just jump!
Links to Connect With Tisha
MORE EPISODES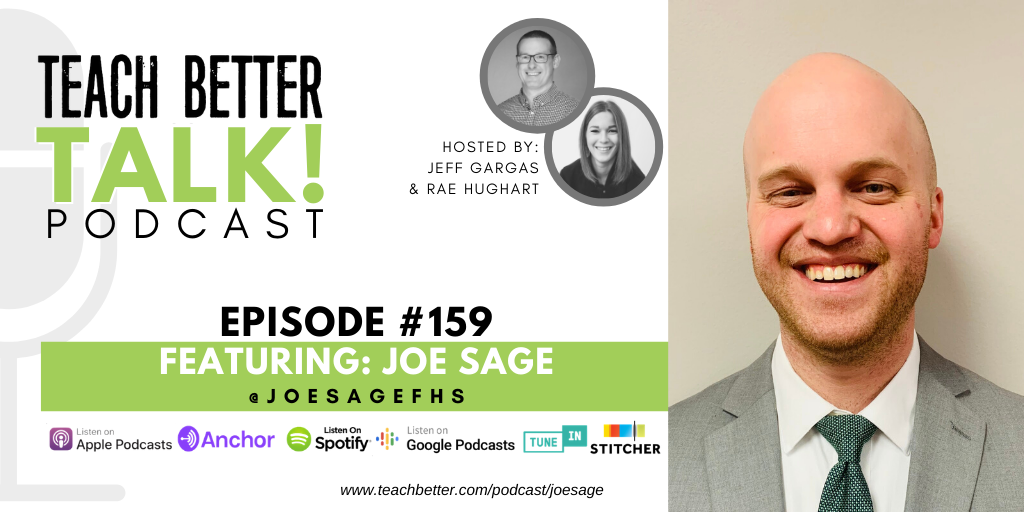 Teach Better Talk Podcast
,
@jeffgargas
,
@raehughart
,
@teachbetterteam
,
#edupodcast
,
#Podcast
,
#teachbetter
,
#teachbettertalk
,
jeff gargas
,
podcast
,
rae hughart
,
teach better
,
teach better talk
,
teach better team
---