Social studies and technology teacher, Stu Keroff, chats with us about saving computers to save schools  money, making assumptions, and starting small to go big.
'So they're not just users, but they're becoming technologists.' - @studoeslinux from episode 155 of #TeachBetterTalk #Podcast #TeachBetter
Click To Tweet
Episode Highlights
2:15 – Talking about our "Teaching On An Island" FREE PD Series in our Facebook Group.
7:06 – Previewing the episode with Stu Keroff.
10:10 – Stu introduces himself.
12:16 – Chatting about Linux  Clubs.
14:13 – Stu's failure: Making assumptions.
16:30 – What's keeping Stu excited about education right now: The enthusiasm students bring.
17:40 – Stu's advice for teachers: Start small, then go big.
22:40 – 6 questions answered in 15 seconds or less.
24:58 – How to connect with Stu.
Stu's Recommendations
EdTech Tool: Google Chrome
Who to Follow on Social Media:
YouTube/Podcast/Website/Blog: www.shakeuplearning.com
Daily/Weekly/Monthly Routine: Weekly, try to catch one good idea you haven't heard of, and try it.
Best piece of advice you've ever received: Learn to say no.
Links to Connect With Stu
MORE EPISODES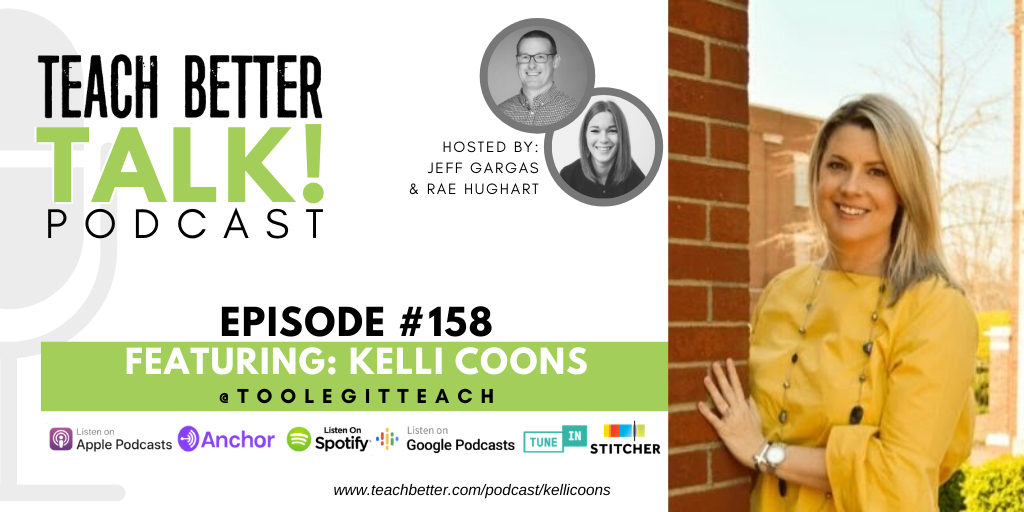 Teach Better Talk Podcast
,
@jeffgargas
,
@raehughart
,
@teachbetterteam
,
@TooLegitTeach
,
#edupodcast
,
#Podcast
,
#teachbetter
,
#teachbettertalk
,
jeff gargas
,
kelli coons
,
podcast
,
rae hughart
,
teach better
,
teach better talk
,
teach better team
---