Middle school social studies teacher, Chuck Taft, chats with us about teaching America's story, making authentic connections, and how the world is handing us our curriculum.
Chuck shares how social studies is the "O Blood Type" of education, why hew feels he's the lucky one, and why we need to stop looking for the grade, and look for the learning.
Episode Highlights
2:40 – Chuck introduces himself.
4:23 – Chuck's failure.
10:27 – Chuck's success.
15:42 – What's got Chuck excited about education right now.
23:10 – Chuck's advice to new teachers.
24:57 – 6 questions answered in 15 seconds or less.
27:02 – How to connect with Chuck
Chuck's Recommendations
EdTech Tool: Nearpod, Poll Everywhere, and GimKit
Book: 

Inquiry Design Model

Who to Follow: Michael Matera (@mrmatera) 
YouTube/Podcast/Website/Blog: 

How about Real Rap with Reynolds

Daily/Weekly/Monthly Routine: Using social media for PD on your timeline as a way to benefit you. Read for enjoyment. Spend time with family and friends. Exercise.
Best piece of advice you've ever received: You can't be perfect in every lesson every day. But if you try your hardest and you care about kids, everything's going to work out.
Links to Connect With Chuck
MORE EPISODES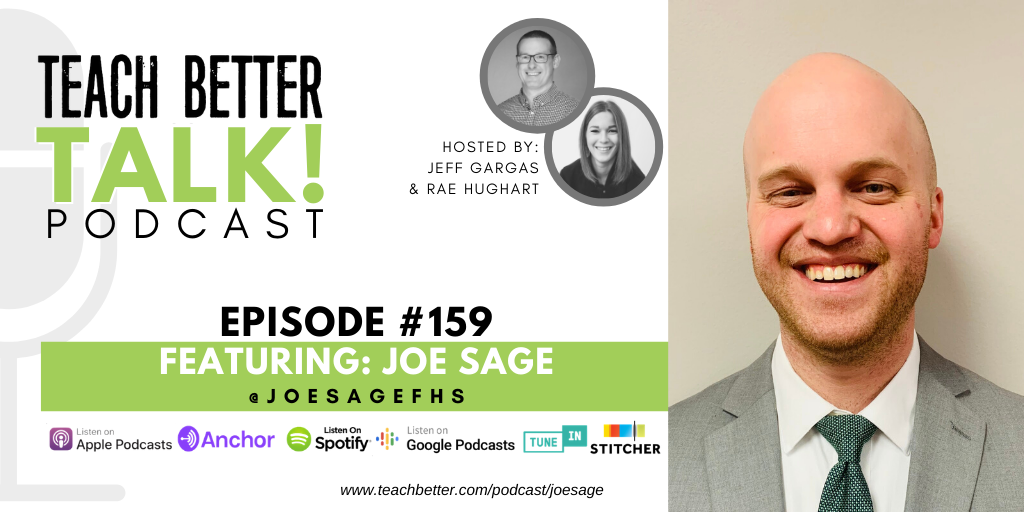 Teach Better Talk Podcast
,
@jeffgargas
,
@raehughart
,
@teachbetterteam
,
#edupodcast
,
#Podcast
,
#teachbetter
,
#teachbettertalk
,
jeff gargas
,
podcast
,
rae hughart
,
teach better
,
teach better talk
,
teach better team
---