20+ year veteran teacher, and host of "The Success Chronicles" on YouTube, Chip Baker, chats with us about being a 4th generation educator, wanting to do his part in creating a positive ripple in the world, and how we can maximize our students' potential every day.
Chip shares stories from his time playing DII college football, why he started "The Success Chronicles," and why he considers himself just an ordinary guy trying to achieve extraordinary things and make a positive difference every day.
Episode Highlights
2:10 – Chip tells us a bit about himself.
3:47 – Chip talks about his YouTube show, The Success Chronicles.
5:24 – Chip's shout out to his college football alma mater.
5:57 – Chip's failure.
10:43 – Chip's success.
17:17 – What's got Chip excited about education right now.
21:41 – 6 questions answered in 15 seconds or less.
24:14 – How to connect with Chip.
Chip's Recommendations
EdTech Tool: Zoom
Who to Follow: @chipbakertsc
YouTube/Podcast/Website/Blog:Ted Talks
Daily/Weekly/Monthly Routine: S.H.G. – Show up. Have a great attitude. Give it your all.
Best piece of advice you've ever received: "If you're going to do something, do it the right way." – Chip's Mother
Links to Connect With Chip
MORE EPISODES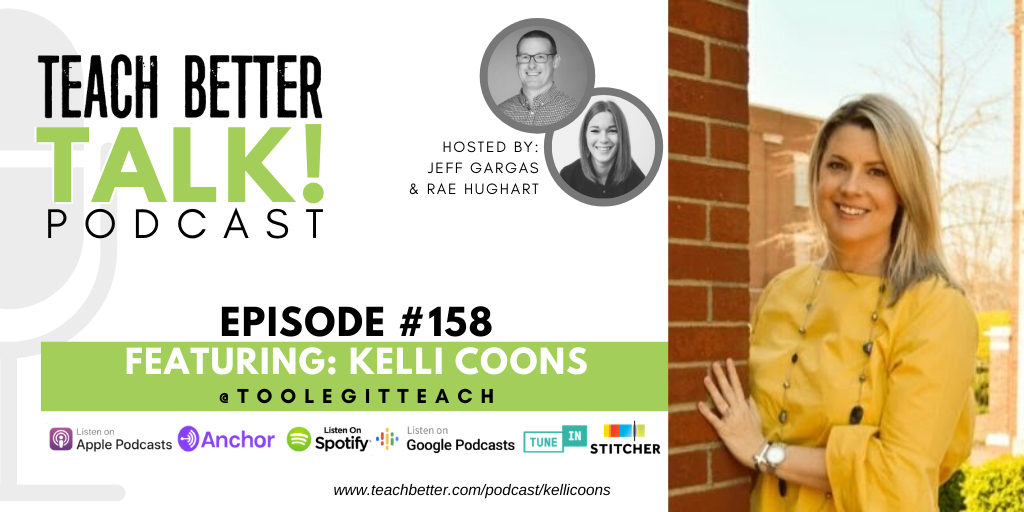 Teach Better Talk Podcast
,
@jeffgargas
,
@raehughart
,
@teachbetterteam
,
@TooLegitTeach
,
#edupodcast
,
#Podcast
,
#teachbetter
,
#teachbettertalk
,
jeff gargas
,
kelli coons
,
podcast
,
rae hughart
,
teach better
,
teach better talk
,
teach better team
---