In this episode, middle school principal, and Vice President of the AIMS Network, Bryan Zwemke, talks with us about the power of teachers collaborating, and how working with his teams have lead to success for him.
Bryan touches on what the core of any success is, what AIMS is all about, and finding your balance.
Episode Highlights
1:55 – Bryan introduces himself.
2:55 – Bryan's failure.
5:25 – Why the "WHY" is important while implementing new initiatives.
6:13 – Bryan's success: Working with teams.
7:16 – What's at the core of any success.
7:46 – A little about the AIMS Network.
10:14 – What's got Bryan excited in education.
12:24 – Bryan's advice to new teachers.
15:00 – 6 questions in 15 seconds or less.
16:46 – Jeff's recommendation for daily reflection/journaling – The Five Minute Journal App (click to see it in the app store)
18:18 – How to connect with Bryan.
18:42 – Bryan lays out a goal so we can all keep him accountable!
Bryan's Recommendations
EdTech Tool: Google
Who to Follow: George Couros (@gcouros)
YouTube/Instagram/Website/Blog: www.teachbetter.com and www.edutopia.org
Daily/Weekly/Monthly Routine: Daily reflection or journaling – Check out Monica Genta's "180 Days of Awesome" @monicagentaed
Best piece of advice you've ever received: Build relationships. They never go out of style, and they're always the most important at the end of the day.
Links to Connect With Bryan
MORE EPISODES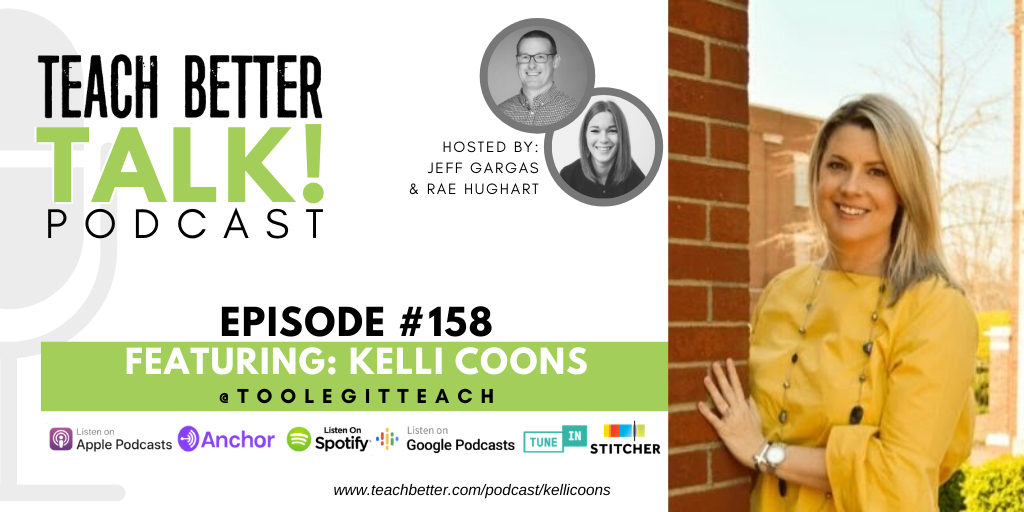 Teach Better Talk Podcast
,
@jeffgargas
,
@raehughart
,
@teachbetterteam
,
@TooLegitTeach
,
#edupodcast
,
#Podcast
,
#teachbetter
,
#teachbettertalk
,
jeff gargas
,
kelli coons
,
podcast
,
rae hughart
,
teach better
,
teach better talk
,
teach better team
---