Brian Costello has been teaching for more than 13 years, with a variety of roles, including primary education, digital integration specialist, and others. He currently teachers robotics. Or, as he describes it, Brian "teaches middle school kids to cultivate my tiny robot army."
Brian shares his journey to becoming an author, why having a strong network of mentors is so important, and what our job is really all about.
Episode Highlights
2:21 – Brian introduces himself.
3:33 – Brian's failure.
13:58 31 – What's got Brian excited in education right now.
22:08 – Brian's advice to new teachers – And a little about his book, "The Teacher's Journey."
26:54 – 6 questions answered in 15 seconds or less.
28:43 – How to connect with Brian
Brian's Recommendations
EdTech Tool: CoSpaces
Who to Follow: Sarah Thomas and Kory Graham
YouTube/Podcast/Website/Blog: Crash Course
Daily/Weekly/Monthly Routine: Reflect. Write, talk, record, sing if you have to. Whatever it is that works for you, reflect.
Best piece of advice you've ever received: You're not alone, and you don't have to be.
Links to Connect With Brian
Brian's Books
MORE EPISODES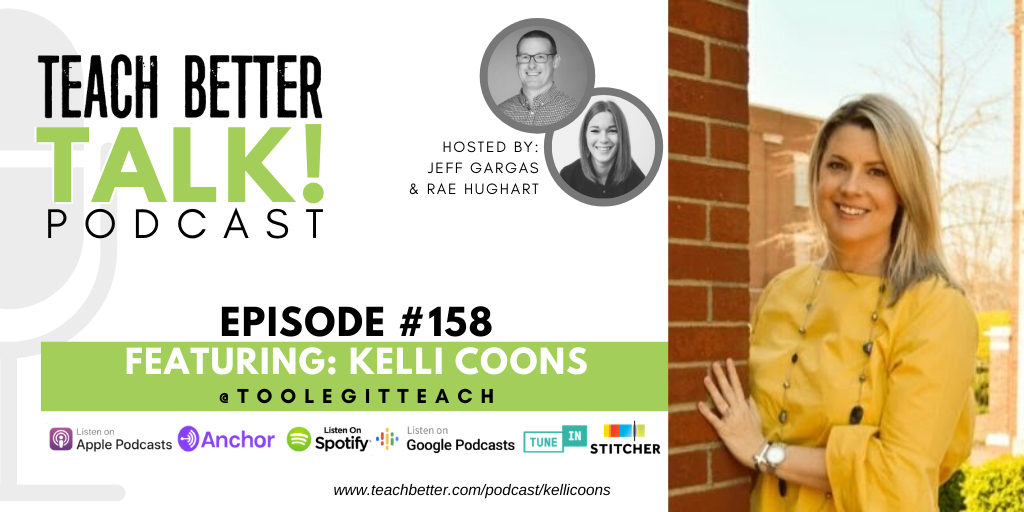 Teach Better Talk Podcast
,
@jeffgargas
,
@raehughart
,
@teachbetterteam
,
@TooLegitTeach
,
#edupodcast
,
#Podcast
,
#teachbetter
,
#teachbettertalk
,
jeff gargas
,
kelli coons
,
podcast
,
rae hughart
,
teach better
,
teach better talk
,
teach better team
---