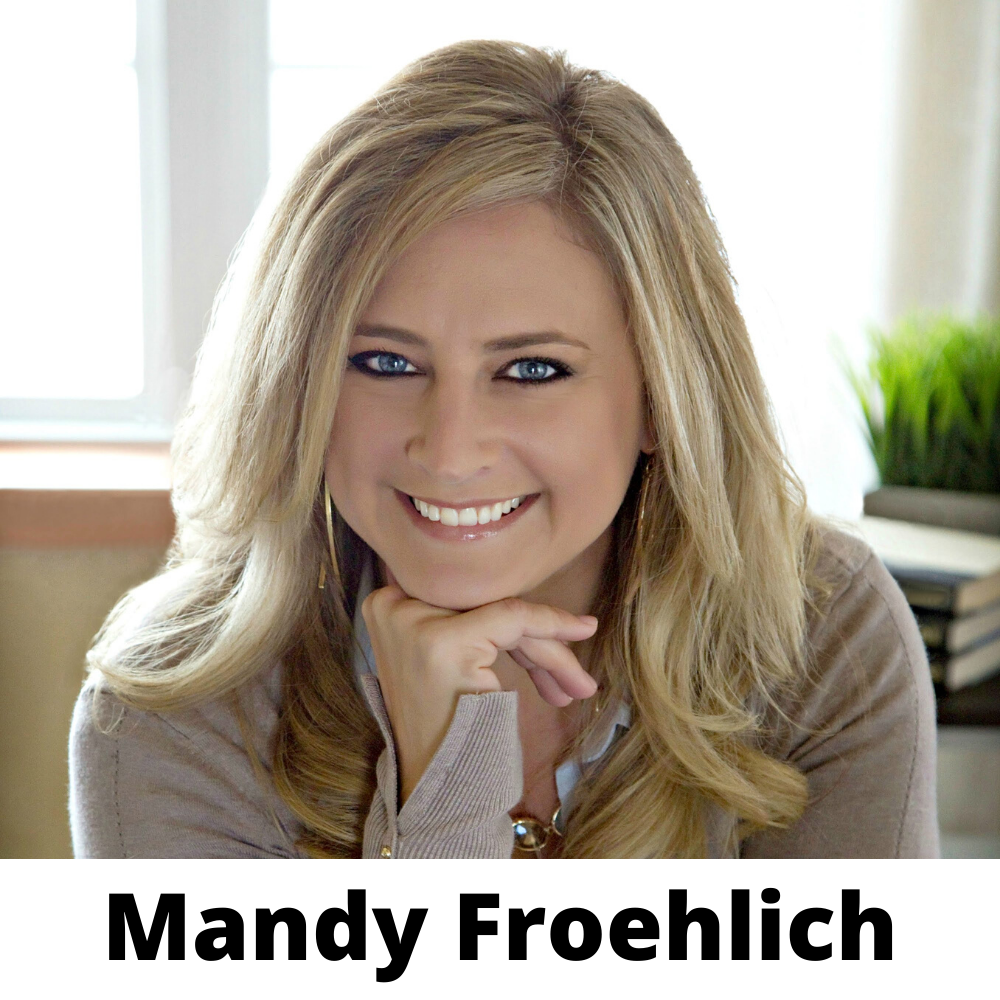 Price range: $1,500 - $5,000
Rae Hughart is a Middle Level Math Educator in Illinois, creator of the Teach Further Model, Co-Author of "Teach Better" and the Director of Training & Development for the Teach Better Team.
In 2017, Rae was honored with the Illinois State University Outstanding Young Alumni Award – inducting her into the University Hall of Fame. In 2018, Rae was awarded the Henry Ford Teacher Innovation Award for the work with the Teach Further Model. 
Rae conducts training on a variety of topics including the Teach Better Mindset, Dynamic Lesson Planning, Standards-Based Grading, and Personalized Learning. 
Topics:
The Teach Better Mindset

Dynamic Lesson Planning

Standards-Based Grading (SBG)

Student Motivation

Community Engagement

Staff Inspiration

The Power of Mastery Learning

Growth Mindset / Mindfulness
Keynotes & Workshops 
Your Mindset leads to Your Impact
Mindset is everything! The scars we carry with us while scaling terrifying mountains or while rolling down hills, each bump and bruise has shaped us into the educators we are today. But, how can we shift our mindset to take these bruises and make them into a purposeful tool to foster our own success? It begins with a personal growth journey and ends with a pursuit toward a never ending professional growth journey toward excellence. #BetterYou
Participants will learn:
The connection between Personal Growth and its ability to stifle our Educational Growth

Tools on a Mindfulness practice of Goal Setting

How your Network can transform your Impact

How to Actively Choosing to Excel
PBL + Maker + STEM + Community = Purpose! #TeachFurther
Partner with local businesses to create dynamic, impactful, effective, and connected content by designing themed units dedicated to community engagement. Utilizing data supported best practice techniques, tech tools, and stakeholder ownership, teachers build love for learning and communities thrive on a new found purpose for supporting schools. Don't settle for STEAM/STEM, PBL, or another acronym for engaged exploration. Choose to blend them together with purpose and rally community ownership!
Participants will learn:
The 3 Pillars of Dynamic, Community Inspired Lessons

How to enhance Any Lesson for Any Subject Area at Any Grade Level

Teach Beyond the 4 Walls of Your Classroom
Diving in Head First into Standards-Based Grading
Take the plunge! You may understand Standards-Based Grading, but how do you make it manageable in the classroom? Join a session dedicated to providing tools to support SBG classroom implementation, parent communication suggestions, report card options, and developing a deeper student understanding of the process! Take off the floaties and let's head to the deep end!
Participants will learn:
The Fundamental Four Pillars of Standards-Based Grading

How to Combat Common Concerns

What Scores Represent in SBG

Manageable Retake Strategies

How Standards-Based Grading Can Transform the Way You Teach
Mastering Personalized Learning in the 21st Century
While everyone enjoys the idea of mastering Personalized Learning, it has become increasingly challenging for 21st century teachers to make it a reality – until now! Personalized Learning is more than just a great idea, it is transforming students learning experiences around the country. Let's talk about the "how" behind implementation and finally reach all of our students.
Participants will learn:
Tools & Strategies to Effectively reach more students

How to Increase Student Ownership & Accountability

How to integrate current tools with purpose
Click to return back to Speakers Bureau