In This Post:
Deciding when you should, and shouldn't, discuss controversial topics with students.
Is it ever the right time for test prep?
Putting on your #GritBritches and sticking your neck out for awesomeness!
When is the right time to…?
Such an ever-present question, right? Have you ever found yourself wondering, "Is now a good time to discuss ____?" or "Should I or shouldn't I talk about ____ in my classroom?" Are you on the fence about whether it is the right time or not? If you fill your own ideas in where the lines are, there is so much you can do to imagine, excite, ignite, and bring impactful lessons and learning to life!
Let's explore some of these possibilities and explore when it is the right time to talk about them.
1. When it's a mess in the world, do I share it with my students?
Well, that is certainly a tricky one.
To answer this, there are several variables to consider. First, look at which grade level (age) and/or subject you are teaching. Are the students ready for the news? Will it intrude on or violate any religious or intrusive family boundaries or beliefs? Once you know your answers to those questions, you can choose to forge ahead.
Yes, the time is now. We cannot wait. Life is short and things change exponentially overnight.
Click To Tweet
Think about this example: Christchurch, NZ, 3/15/19
There are so many little lessons and details that can and should be shared with students: Religion, violence, 2nd Amendment, extremism, political science…the list goes on and on. Consider the amount of social media access we have these days, and we are at least probably ready to deflect, comfort, share, and discuss any topic of this sort. Finally, it is the kids' domain, make it work for them! Remember, they are smarter and can do more than we think.
2. When it's the most extreme weather ever, shall I bring up Climate Change?
Sure, why not?
Myth, fact, legend, science, or whatever, this is something that can lead to great learning. Incorporate student voice and let them decide on the questions and format; you can coach the nuance and details. How about student choice? Let them decide on the vehicle; FlipGrid, Quizziz, Survey, Video, 3D, or AI?
Is it relevant? Is it newsworthy? Get those students fired up and bring it to them in the format that they will be frothing at the mouth! My man Jonathan Alsheimer is a great example of a teacher that brings history into real life every day. Not only does he include student voice and choice; the lessons are lively, heated, exciting, competitive, realistic, engaging and fun!
3. It's almost the end of the year, should I be test prepping?
NO! Ugh! Ick!
Let the students stay engaged, my friends! The content available nowadays is so rich, fertile, relevant, meaty, and ready to burst! So, that test prep should be at the far end of the bargaining table. I know, it may not be what your school or district wants from you, but come on- think about this- the stakes we are gambling on right now are students! Let them thrive, enjoy, and dig in!
[scroll down to keep reading]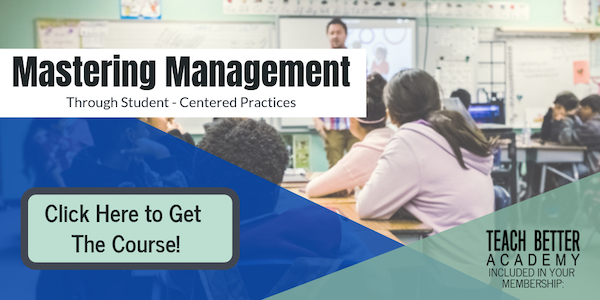 You are an expert classroom magician, scientist, artist, teacher extraordinaire, and you need to remember that this is your wheelhouse.
So go get it!
Take your state standard content, mix it in the blender, and take off.  Throw in some Game-Based Learning and play Jeopardy, Amazing Race, Quidditch, Minecraft, Fortnite, or any other catchy format you can imagine, and just go! Of course, I always recommend using Jon Corippo and Marlena Hebern and their #EduProtocols as well!
Long story short.
This is YOUR time. Your show. Your heart. Take the bulls by the horn, and don't look back (just wear your helmet, as some horns may be sharp). You might be on the fence about some topics or ideas (which side shall I lean on? And will I fall?), but that just makes it so much more engage-able, teach-able, excite-able, and any other -ables you could be thinking about.
So, to answer my own question, When is the right time to…?
Now.
Yes, the time is now. We cannot wait. Life is short and things change exponentially overnight. Don't look back. Try something new. Put on your #GritBritches and just stick your neck out. After all, this is your time, isn't it?
#TeachBetter #PushBoundEDU #OneDropOfKindness #CompelledEDU
---
About Jeffrey Kubiak
Jeff is the principal of Nelda Mundy Elementary School with over 17 years of teaching and administrative experience. He's taught for ten years as an elementary school teacher in grades 4, 5, and 6 and has seven years of administrative experience. Jeff strives to connect with students by bringing real-world experiences to them, getting to know their names, engaging in lessons and play, and becoming a part of the learning process with them. He's always looked at education from a different lens: as someone who hated and struggled with school and vows to always do his best to help increase opportunities for all students to feel heard, noticed, celebrated, challenged and safe.
Jeff works hard to push back against the old model of Industrialized Education and fight compliance. There is not a day that goes by that he is not looking ahead to improve teacher pedagogy, student engagement and digital access for all. Being a former world-class swimmer and coach, he looks at education from perspectives that others don't. Knowing what it takes to fail, struggle, win and go through the daily challenges that we all face. (Check out the '88 Olympic Trials in swimming/Jeff Kubiak/200 Breaststroke.)
Jeff is based in California and is writing his first children's book. He can be found on Twitter at @jeffreykubiak and PrincipalKubiak.blogspot.com.