TL;DR:
Leaders need to be consistent in cultivating a safe environment where people can be creative, make mistakes, and take chances.
Foster relationships based on trust, open communication, and a growth mindset where teachers are encouraged to try new things without fear of failure.
Model and promote creativity and risk-taking amongst staff and celebrate taking chances.
Administrators, how often do you encourage your teachers to create an environment in their classroom where students feel free to be creative, make mistakes, or take chances? We all know that if a student is in that environment, they are more likely to grow. Stop stifling creativity in your school. 
That is the environment I want for my school. So why don't we encourage the same behavior in our teachers? Why don't we create an environment that promotes creativity, taking chances, and possibly making mistakes? How do we create an environment where asking for help or making a mistake is ok?  The truth is, not only do we need to, but we can. And it isn't that hard. But we can't just say we want it or believe we want it. We have to promote it daily in our actions!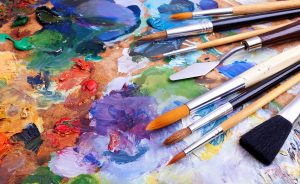 Stop Stifling Creativity: Consistency and Vision
First, our actions every day need to promote it. Our teachers need to know their school buildings are a safe place to take chances, make mistakes, and be creative. We can't just tell them. They know this by watching how we interact, what we promote, and how we handle situations. School must be a safe place for them to grow. Teachers should know how administrators are going to respond to every situation. As administrators, we are consistent and we are always working towards our school's mission and vision. We have to create an environment where teachers can continue to try, grow, and develop safely.
If we truly want school environments where taking chances and being creative are valued, we have to work to create those environments for our staff and students. We need to be consistent by building trusting relationships, modeling,…
Click To Tweet
Stop Stifling Creativity: Relationships, Not Perfection
For teachers to feel safe as they grow, administrators have to foster relationships based on trust and open communication. They need to trust that teachers are trying to do what is best for their students. Teachers need to feel they can come to an administrator to ask for help without being judged. Asking for help or guidance can not be looked at as a weakness. It should be looked at as a strength.
During teacher observations, administrators need to encourage staff to try something new and not the same old lesson they always do because they know it works. They aren't given the option to grow if they're not encouraged to try something new where an administrator can give them feedback safely. If a staff member does try something new and it fails, administrators need to be okay with that. They need to show them it's okay and how to work through it to make it better the next time.
Teachers shouldn't expect perfection from students so why would we expect perfection from teachers? Nothing will stifle creativity faster than an administrator giving a consequence for trying something new and failing. Both administrators and teachers need to remember that we cannot grow without a little bit of struggle!
[scroll down to keep reading]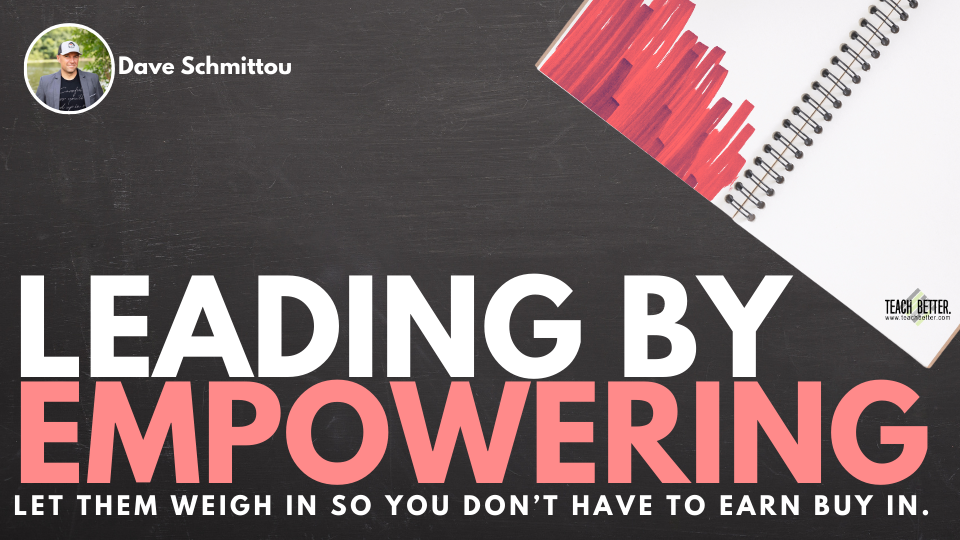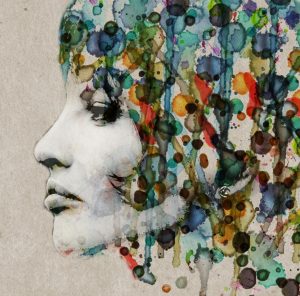 Stop Stifling Creativity: Model, Model, Model
Finally, model it!  Make your staff meetings or in-service days testing grounds for new ideas and strategies. Model being creative in front of your staff and students. Don't be afraid to make mistakes and take chances for them to see and even fail sometimes. Encourage staff to model it for others. Allow staff to share their creativity with others. Celebrate when teachers take chances, even if things don't go perfectly. Take the fear away because they see others taking risks and being creative.
If we truly want school environments where there is value in taking chances and being creative, we have to work to create those environments for our staff and students. We need to be consistent by building trusting relationships, modeling, and celebrating creativity and risk-taking. 
"Take risks in your life. If you win, you can lead. If you lose, you can guide"
– Swami Vivekananda.

When we all sit down to reflect and write our cover letters and resumes and then finally find our educational journey advancing to the interview seat, how often do we take the time to think about those amazing, empowering leaders that sparked each creative bullet point and award? They often believed in us in moments when maybe we felt as if we were barely making it either personally and/or professionally.
When I refer to a leader, maybe it's a parent, grandparent, teacher, spouse, coach, teammate, colleague, boss, bus driver, cafeteria worker, or those incredible students both past and present. These leaders forget about previous labels and barriers and see you for who you were created to be. In these purposeful and pivotal moments, really it's not about us. It's about remembering them and carrying on their legacies that empower others to dream a little more, believe a little bigger, and the ripple effects of positively impacting and changing the world one person at a time. – Megan Anderson- M.Ed, Assistant Principal, PreK-2 Cherry Hill Primary School in Washington Court House, OH (@MrzAndersonWCH)
See the full Leading by Empowering blog series here!

---
About Raymond Porten
Raymond Porten is a husband to an AMAZING wife, 2 wonderful boys, a principal of an elementary school in northern Illinois, and a Golden Apple Scholar. He spends his free time traveling with his family, cooking with his boys, and he finds the time to co-host 2 podcasts. He's been in education for 20 years and has worked as a 5th grade teacher, middle school dean, 7th and 8th grade social studies teacher, middle school assistant principal and now as a principal. He believes in the importance of building relationships and taking every opportunity to lead and make a difference in the world.