TL;DR:
Love builds brains and bridges, as well as grows emotional literacy.
This post is the first of a new blog series – Better News. The post features @RootsofEmpathy!

Roots of Empathy (ROE) is a classroom-focused social and emotional literacy program. It leverages the influence of local families and their babies.

C

hildren also have an immeasurable influence in the lives of others.
Tiny Teachers: Roots of Empathy 
Hello, reader! So glad you're here! This is Brad Hughes, school principal and Chief Encouragement Officer from Ontario, Canada.
And I have some good news for you!
First, I'd like you to pause, close your eyes, and take a moment, right now, to picture a teacher.
Hold that image in your mind for just a few moments. 
Eyes open? Good!
Now, the good news I teased earlier is that The Good News, Brad News Podcast returns soon to the Teach Better Podcast Network with a new season and a brand new episode!
The better news is that this episode features not one, or two, but three incredible guests, and highlights the world's tiniest teachers.
When I asked you to picture a teacher, did you happen to picture a baby? I'm guessing you didn't, but babies are exactly the teachers I'm talking about–tiny teachers in a unique and impactful program that started in Canada and has now reached over 1 million young people globally. It's called Roots of Empathy, and it's a program that I've been able to observe and champion in my role as a school leader.
Love Builds Brains
Roots of Empathy (ROE) is a classroom-focused social and emotional literacy program. It leverages the influence of local families and their babies, who are four months old at the start of the program. Parent and baby visit the classroom once every three weeks. Students can watch and observe the baby's growth, learn about their temperaments, and celebrate milestone developments.
Episode 24 guests—Mary Wright, Jenn Veitch, and Jenny Smith—are all deeply connected with Roots of Empathy in Waterloo Region, Ontario. Mary is a program coordinator and trainer. Jenn is an Early Childhood Educator and ROE facilitator. Jenny (a teacher herself) was a parent participant with her baby, Duncan, in Jenn's Kindergarten classroom.
Coordinator Mary explains that the Roots of Empathy are found in the loving relationship between parent and baby. As students observe this relationship and discuss how the baby communicates its needs and how the parent responds, they begin to see how love builds brains—one of the tenets of the program.
Growing Emotional Literacy
Facilitator Jenn notes that those discussions continue in the life of the classroom between visits, where students have opportunities and support to apply what they are learning about expressing, understanding, and responding to emotions.
Jenn first learned about Roots of Empathy in college where her interest was piqued right away about a program where a baby comes into the classroom. She jumped at an opportunity for program training offered by her school district. There she was captivated by founder Mary Gordon's vision and the potential impact and reach of the program.
Love builds bridges, as well as brains.
Click To Tweet
Physical and Emotional Growth
Research into program outcomes confirms an increase in pro-social behaviors in the classroom such as sharing, cooperating, and understanding others. Aggression tends to be reduced. 
For Jenny, a fellow educator and parent sharing her baby with Jenn's class, it was amazing to see and celebrate Duncan's growth and development, as well as the emotional literacy growing in the classroom, engendering a kind, loving and compassionate community. 
Students and educators alike looked forward with great anticipation to baby Duncan's visits. Their relationship with Jenny and interest in Duncan's development continued long after their sessions ended. 
[scroll down to keep reading]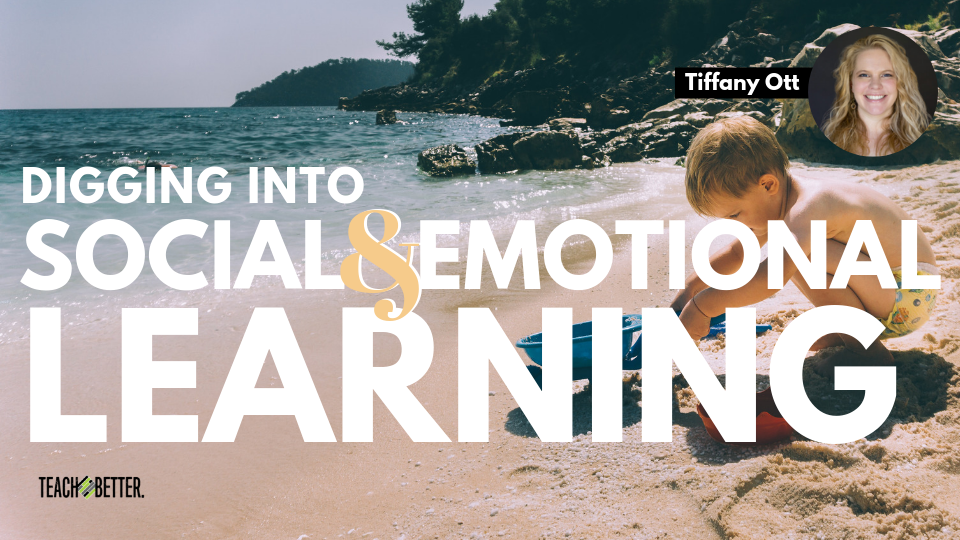 Love builds bridges, as well as brains.
As much as children are influenced by the educators and other adults in their lives, there's no question that children also have an immeasurable influence in the lives of others. What may sometimes be missing is the intention to name the difference that children make—a difference that participants in Roots of Empathy cannot help but see, hear, and feel. 
What powerful modeling for children to name not what they are learning from us, but what we are learning from them, as we interact in our homes, schools, and communities.
Be sure to check out my full conversation about Roots of Empathy with Mary Wright, Jenn Veitch, and Jenny Smith in Episode 24 of The Good News, Brad News Podcast. I know you'll leave feeling inspired!
Questions for You, the Reader
What are you learning from the young people you serve?

Do you tell children about their influence and impact?
Make sure you let children know how they make you better, and what you are learning thanks to your interactions with them.
Questions for Children in Your Care
What do babies have to teach us?
What can we learn from the youngest people around us?
And what might they need? How could we help?
---
About Brad Hughes
Brad is an elementary school principal in Ontario, Canada with over 25 years' experience in education. He is currently at Forest Hill Public School in the Waterloo Region District School Board. Prior to becoming a school leader, Brad taught for 16 years in classrooms from Kindergarten to eighth grade, most recently teaching middle school Visual Arts, French and Special Education.
Brad is a certified Self-Reg School Champion and has an ongoing commitment to reframing the joys and challenges of school life through a Self-Reg lens. He is passionate about improving kids' lives by loving and supporting the adults that serve them.
Brad is a Teach Better Ambassador and Mastermind Mentor, and hosts The Good News, Brad News Podcast on the Teach Better Podcast Network. You can also catch Brad with Rae Hughart every Friday morning at 7ET/6CT on the Teach Better Daily Drop In morning show.