TL;DR
Positive mindsets are built over time. Continue to work on strengthening them.
Your initial thought isn't always the truth.
How you define your thoughts makes a huge difference.
Feel all the feelings.
Three Lessons from a Storm
I had the opportunity over the Labor Day holiday weekend to spend a few days at my in-laws' cottage. Over the three days, we spent so much time admiring the water, feeling in the serenity of the area, and experiencing the infinitely longer days that just seem to happen when we are there. 
On Monday morning, as I was practicing my stillness and being present in the moment, I noticed dark clouds begin to roll in over the Bay. At that moment, I suddenly became aware of two things.
The Storm is Brewing
The first was how quickly the storm clouds came in. The second was how quickly my thoughts shifted as the clouds came in. 
As the storm clouds rolled in, my thoughts immediately went to, "Man, this is going to be a bad one." Notice what I did?  I claimed something as the truth before it had actually happened. 
The next thought was, "This is going to last forever (or at least all day)."  Again, claiming this as truth, without any proof that this was going to happen. 
The final thought that led to my eventual awareness was "the day is ruined."
Three thoughts. 
Powerful on their own. 
Combined together, it was like a punch to my gut. 
And as I sat and thought about the series of thoughts that had just surfaced, I realized this is a common thought pattern for so many educators. I know I've personally experienced it in so many different facets of my roles. 
Mindset isn't something you set out to master. Mindset is something you build and strengthen over time.
Click To Tweet
Some examples to consider:
An early morning email that derails your momentum. 

The first sign of a possible behavior that may happen in your classroom. 

Your principal asking to see you at the end of the day.

Hearing a rumor of a new initiative coming to the school next week.
All of these have the ability to ignite a fear-based response in our thoughts and yet none of them have to be the truth. 
As I sat inside the cottage, noticing these thoughts, watching the storm, I realized something that hit me at my core.  
I realized that mindset isn't something you set out to master. Mindset is something you build and strengthen over time.
Even as a  mindset coach, my thoughts take over from time to time. They come on quickly, just like the storm did.
Focus on What Matters Most
And I was reminded that even though mindset is a focus of mine, the focus is not to master it. 
It's to continue building and expanding over time. One moment and one minute at a time
After watching this storm for 45 minutes, and then getting to experience the clouds leaving and the sun shining bright, I came away with three lessons from today's storm.
[scroll down to keep reading]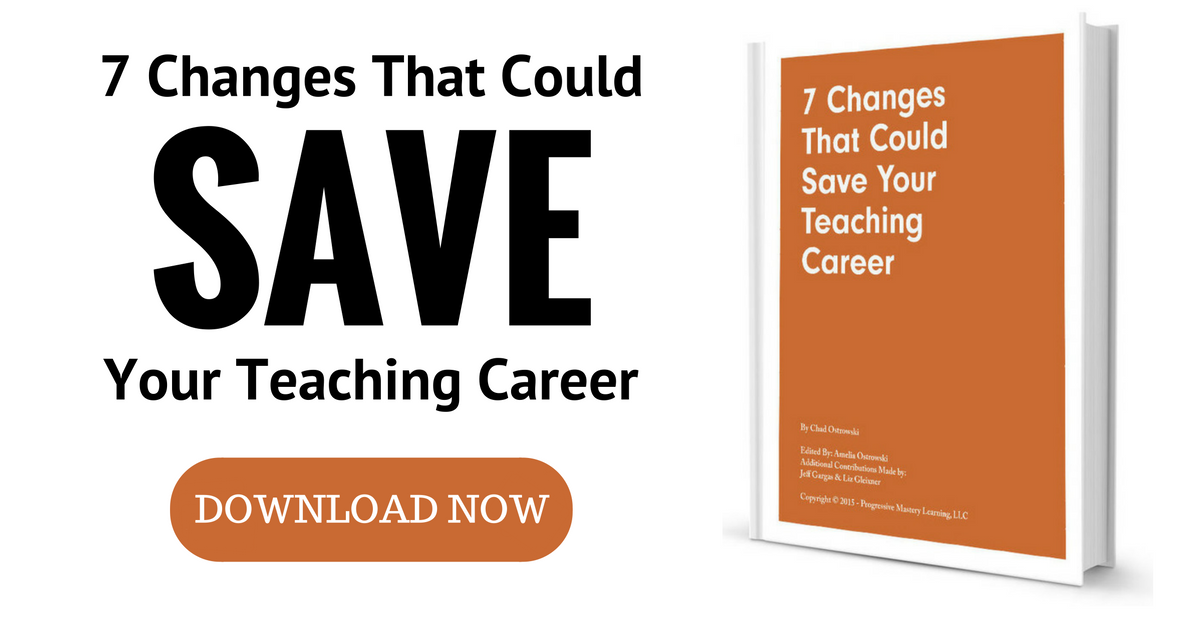 Lessons from a Storm #1: Your initial thought isn't the truth.
The thought captures how you are experiencing the moment. It feels real because it is real at that moment. It doesn't become your truth until YOU allow it to become your truth.
Lessons from a Storm #2: Storms come in all shapes and sizes.
They come in different magnitudes and intensities. How we define what a storm is can make all the difference too. What if a storm is just a storm? And what if we don't put any additional meaning to it? What if it's simply a storm because it's meant to storm at this time? How freeing does that become?
Lessons from a Storm #3: There is meaning in all.
This storm reminded me of the importance of surrendering to what is happening around us and letting go of the need to be in control of all that is happening. Experiencing a storm doesn't mean internally I need to become a storm. It means that I get to experience this moment without needing to know every intricate detail within it and instead embrace the growth and expansion that is being provided. 
Simply put, it's my experience at the moment. It means feeling the feelings to understand the meaning. Once we get there, everything aligns and our true spirit is free to shine bright. 
Shine bright everyone! 
---
About Lindsay Titus
Lindsay Titus is a K-12 Behavior Specialist with a license in behavior analyst. As a Board Certified Behavior Analyst, Lindsay coaches and trains educators on the study of behavior and how to implement evidence based behavior principles in simple and easy ways! With experience as a classroom special education teacher, and behavior specialist in public schools, residential placement, and private settings, Lindsay enjoys working with all educators looking to reignite their passion for education, connect with all students, and conquer challenging behavior in any classroom setting.