In This Post:
The importance of stretching meals & saving money during this time of quarantine.
A fun recipe to make at home, complete with teachable moments!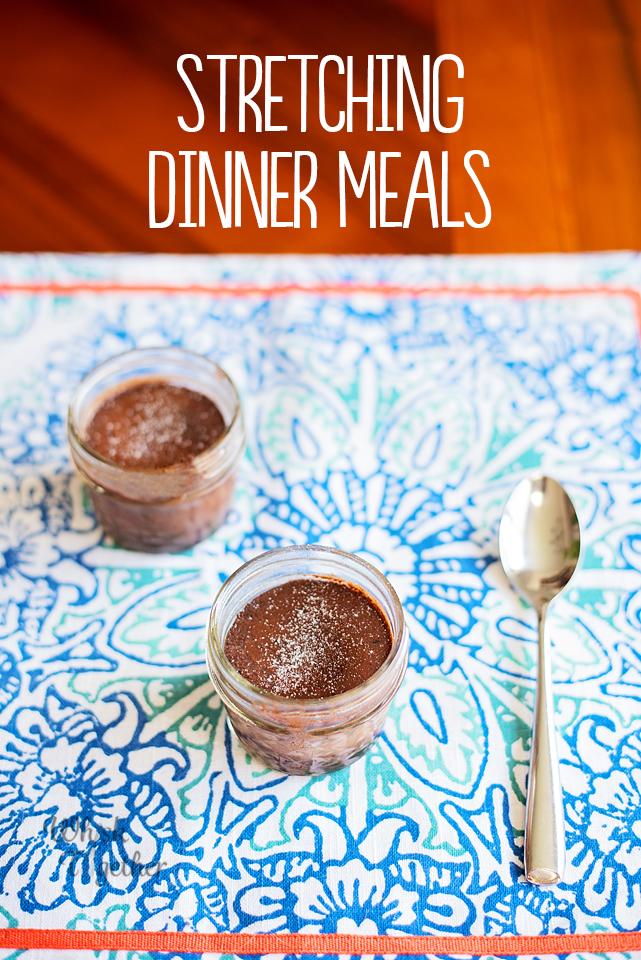 If your school district is similar to ours or you are in home school situation, your kids are home for the next few weeks.  Some colleges are closing their doors and moving online only until the end of semester. Family meals are now a big part of the day.
Currently, the grocery store shelves are out of necessities like toilet paper, fresh meat, and frozen vegetables.  In order to stretch what we do have here at home, I have planned some recipes that will stretch the food you have.
This is all new territory and I would rather stretch what I do have. Then if the situation changes – Great!  If not, at least we tried what we could.
We are all trying our best here.  No one is alive from the last pandemic to tell us what to do. Although if you want to read about that, I just finished "More Deadly Than War" by Kenneth Davis, which was an excellent and quick read.
One, I am posting a cheap and delicious dessert to make your indoor days special.  This recipe was created for a 5th-8th grade Kids Cooking Class. I want to offer it as a tasty item we have repeatedly made, as well as a way to teach kids how to cook.
Teaching kids to cook is one of the most important things I can teach them.  Why?  Because I want my kids to have the freedom to do what they want, pursue a career in whatever field they choose, and not have to spend time worrying about something as simple as cooking.  My second reason is that it creates healthy habits!
I want my kids to have the freedom to do what they want, pursue a career in whatever field they choose, and not have to spend time worrying about something as simple as cooking.
Click To Tweet
I have listed my favorite meal ideas from Whisk Together that will stretch your dollars and stretch what you do have.  Chicken breast in particular has been gone all week, so I posted that in a separate list.
[scroll down to keep reading]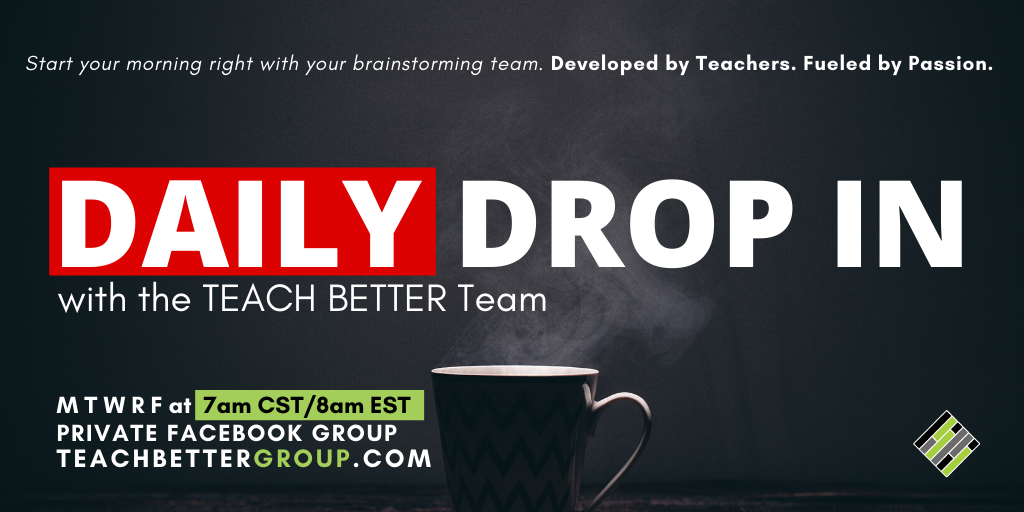 Meals for Stretching your Chicken
Chicken Gnocchi Soup
Chicken Tortilla Soup
Chicken Pot Pie Soup
Chicken Noodle Soup
Chicken Tortilla Soup #2
Fiesta Chicken Casserole
Chicken and Rice Casserole
Shredded Chicken for filling
Chicken Mac and Cheese
White Chicken Chili
Chicken Melts
Chicken Enchiladas
Chicken Nachos
Chicken Poutine
Meals for Stretching your Dinner Dollars
Homemade Pizza
Sweet Potato Chili
Greek Yogurt Pancakes for Brinner!
Oatmeal Pancakes
Lentil Soup
Ham and Bean Soup
Sweet Potato and Carrot Soup
Tortellini with Italian Sausage – a family favorite!
Flu Fighter Cookies
Meatball Tortellini Soup
15 Minute Black Bean Soup
Baked Pumpkin Oatmeal
Pumpkin Soup
Roasted Jalapeno Soup
Baked Oatmeal – a breakfast favorite and versatile!
Taco Chili
Greek Yogurt Egg Salad
Pumpkin Chocolate Chip Muffins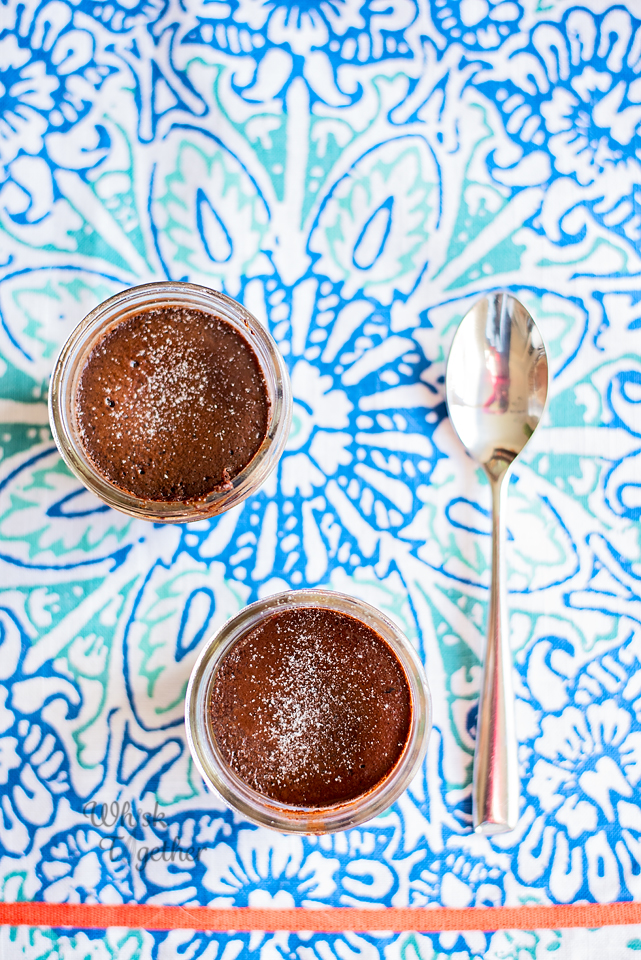 Baked Chocolate Pudding
Warm and chocolaty dessert that is best served warm. It can also be cooked ahead of time and reheated.
Ingredients
4

 

ounces

 

semisweet baking chocolate or chocolate chips

2

 

tbsp

 

butter

1/2

 

cup

 

sugar

1/4

 

cup

 

unsweetened cocoa powder

1

 

tbsp

 

flour

1/4

 

tsp

 

salt

2

 

eggs, slightly beaten

1

 

cup

 

milk

1

 

tsp

 

vanilla extract
Instructions
Preheat oven to 325 degrees. Place a baking sheet on the counter. Place 6 ramekins (at least 4 oz.) on the sheet. You could use glass canning jars, regular ramekins, or small bowls that are oven safe.

In a large glass bowl, add the chocolate (chopped up or in chips) and butter. Cook this in the microwave for 2 minutes at 50% power. Whisk Together! It should be smooth.

In a small bowl, add the sugar, cocoa powder, flour, and salt. Whisk Together! Gradually, add this mixture to the melted chocolate.

Now, we will learn how to TEMPER the eggs. This is important when adding any raw eggs to a hot or warm mixture. The sugar mixture should bring down the temperature, however, this is a great teaching moment. Add a little of the warm chocolate mixture to the eggs. Whisk Together! Add a little more warm mixture to the eggs. Now that the eggs are warmer, you can add them to the chocolate mixture. Add the milk and vanilla as well.

Portion the chocolate batter into the ramekins. Bake 20 minutes. The top should NOT be jiggly.

Feel free to add whipped cream, ice cream or powdered sugar. Serve while warm. Enjoy!
Notes
Recipe provided at Dierbergs.
---
About Mary Ellen Riley
Hello! I am Mary Ellen, a wife, mother of two, certified K-12 teacher, and crafts and coffee lover. As a mother and teacher of gifted students, I provide practical support throughout my schools for all students who need more depth and enrichment.
Visit Mary Ellen's Websites: