In This Post:
A common thread of frustration at unexpected snow days.
7 ways to make your snow day productive, enjoyable, or both!
Winter is upon us, and the fear of missing days of instruction due to snow days is real. Are you panicking about getting in all of your content for the year? Freaking out about teaching what students will need for those tests beginning in March? You are not alone!
I was speaking with a co-worker the other day, and her response to impending snow was, "NO! I am already so behind and I don't have time for a snow day!"
Every teacher has had this thought cross their mind. With more deadlines and pressure on the shoulders of teachers, snow days become more of a hassle than a day to slow down and take a break. Each day missed adds piles of paperwork, claims precious minutes of instruction, and wrecks any routines you had in place.
But what would happen if we embraced days when the weather didn't cooperate? What if our pace of instruction didn't depend on a deadline? What if our idea of perfect was shifted? While educators all around you are stressing about snow days, think about the ways that we can allow ourselves to chill out on those cold, winter days.
But what would happen if we embraced days when the weather didn't cooperate? What if our pace of instruction didn't depend on a deadline? What if our idea of perfect was shifted?
Click To Tweet
Tip #1: Try To Get Ahead Before A Snow Day
I know that this might seem crazy, but "getting ahead" on your work will allow for you to relax when you get the NO SCHOOL phone call. I am not instructing you to spend all of your time trying to get ahead, but taking an extra 20 minutes twice a week to get yourself organized and prepared will save you from worrying about it on an unexpected day off.
Cleaning off your desk and filing papers in the proper place (or the trash can) will make your work space feel calm. Making copies of something that you use weekly a week or two in advance will help you feel accomplished. If you know a snow storm is headed your way, adjust your plans for "just in case."
Tip #2: Prioritize Your Paperwork
Deadlines are everywhere in the world of education. I find myself seeing a fellow teacher with something in their hand, and it reminds me that I have data or a checklist due. A good rule of thumb is to stay on top of your paperwork. The best rule of thumb is to do the paperwork when you find out that it needs done.
Every September, a document is sent to us to inform our administrators about students who are considered "not on track" with a December due date. Every year, I turn it in days before it is due. Snow days can derail turning in important documents, so you should turn them in as soon as possible after being told the deadline for them.
Tip #3: Pick ONE School Activity to Do At Home
If you know a snow day is imminent, don't take your entire classroom home with you. Choose one thing that you want to do on your potential day off. For me, I choose to prepare games/centers with my color printer and personal laminating machine while it is snowing outside. You might have a stack of papers to grade, lesson plans to write, or a unit to finish planning. Pick your activity, and stick to it!
Tip #4: Practice Self Care During the Snow Day
Believe it or not, it is perfectly acceptable to not work on a snow day. Yes, you heard me. Take some time for you.
An unplanned day off means that you now have the time to read the book that has been sitting on your nightstand for months. It means eating your lunch at a leisurely pace, drinking your morning coffee while it is hot, giving yourself a mini spa treatment at home, or playing in the snow with your kids. Watching your favorite television show reruns, baking something delicious, or working out is healthy therapy for you. By this time of the year, you need it.
Tip #5: Use Your Snow Day to Catch Up on Work at Home
We all know that laundry is a chore that never ends, and sometimes you think that there has to be someone living in your house you don't know about. Washing dishes, dusting, decluttering, vacuuming- no matter the work, it is never done. Snow days allow you to take some time to catch up on your housework and provide a calming oasis in your own home. When you are caught up at home, life just seems a bit slower and more enjoyable.
Tip #6: Consider Self-Paced Learning
Students moving at their own pace through content standards can release the pressure from you a bit. I have been using self-paced learning in my classroom for two years now, and snow days are less of a concern for me. Students are retaining information on their days off because they are working where they are in their educational journey, and I don't feel as though I am rushing to fit in all of the material that I missed thanks to snow.
[scroll down to keep reading]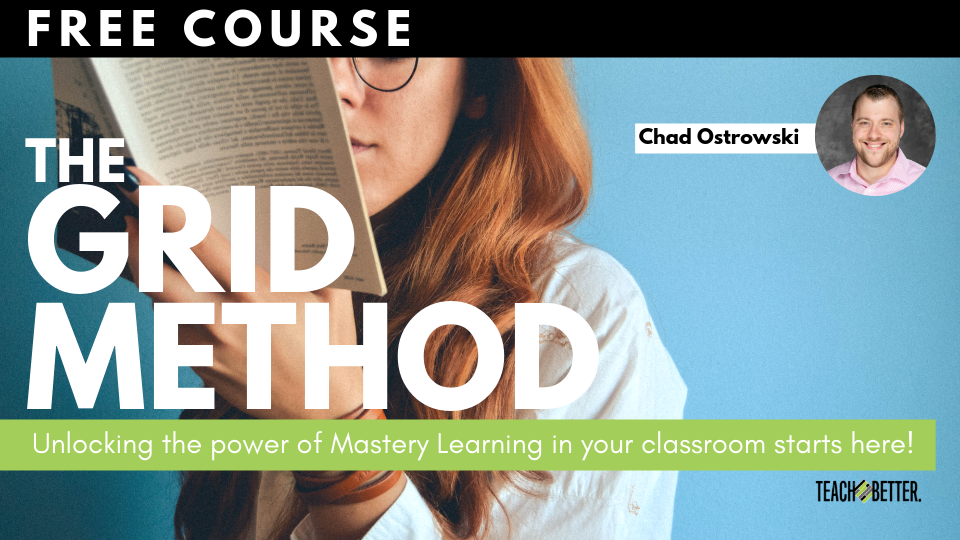 Tip #7: Remember You are NOT a Miracle Worker
You are not going to solve all of your students' problems in one day, so missing one day won't put you too far behind. If you have a chain of snow days due to the storm of the century, you'll have to re-evaluate your plans and prioritize. Don't panic. I repeat, DON'T PANIC! You will teach them what they need because you are amazing at your job. You might feel behind, but stressing about it on your snow day won't change the decision of your school district to close that day.
Snow days of the past were a nice surprise, and now they are the cause of constant frustration. The truth is, we as educators need to reclaim our snow days and use them how we wish. Whether you have already experienced a snow day or two this year, think about slowing down and focusing on enjoying the white, wintry gift you have been given. In the end, students will learn what they need to be successful, and you will have made a huge impact on their lives.
---
ABOUT AMANDA POST
Amanda is a coffee obsessed second grade teacher from southeast Ohio. She enjoys teaching littles and thinking creatively to help her students learn. Amanda thrives on collaboration with peers in order to someday achieve her goal- change the world, one student at a time! Amanda couldn't do what she does without the support of her amazing family and her dog Lily.