In This Post:
The importance of fitness to our physical and mental health.
Four tips to get your fitness routine started over break.
This time of year is often when people start reflecting and focusing on new goals for the next year. Don't forget about taking care of yourself. As little as 30 minutes of exercise a day can improve our physical and mental health.  Continue reading for Four Ways to begin a fitness routine over break.
Create a Plan
Ben Franklin once said, "If you fail to plan, you are planning to fail."  This is especially true for our nutrition and fitness. We all approach fitness in a variety of ways, i.e. walking, running, lifting weights, yoga, and dancing. Our bodies respond to exercise differently, too. Create a plan, whether it is working out 3 times a week or daily. Schedule your workout time as if it was a doctor appointment or meeting. Something you can't miss!
The key to beginning a self-care and fitness routine is starting NOW. Click To Tweet
Start Slow
Once your plan is in place, start slow. Don't try to do too much too fast, your body will not respond well! I've made this mistake in my fitness journey and failed. Set achievable and realistic goals. If you're too sore from an activity the previous day, don't do as much the next day. Recovery time for me only increases if I don't give my body enough time to recover. Start slow.
Find Friends to Join You
Fitness with friends is a lot more enjoyable than doing it alone. Friends also hold you accountable to show up and do the work. Group fitness classes are another way to get started and be part of a fitness community. My wife and I meet a group to run on Monday, Wednesday, and Friday. On Tuesday and Thursdays, we either take the day off or go to a group fitness class. Find friends who enjoy the same fitness activities.
If you don't have friends to join you, find "digital" friends. Start listening to an upbeat album you enjoy or listening to a new podcast. Whether finding friends or finding a great playlist, it will help you feel like fitness is fun instead of it feeling like work.
Download and Utilize Tracking Apps
It's important to track your workouts, so you not only feel accomplished, but have a base line to compare your progress later in your fitness journey. There are literally hundreds of fitness and nutrition apps on the market. If you are just starting, I would recommend downloading My Fitness Pal, or a similar app to log water and food. For exercise activities, start with Map My Run or similar app to get moving. Map My Run allows you to track a variety of other activities, not just running. If you have a smartwatch, they will come with an app you can use for tracking fitness activities. The apps I mentioned sync with most smartwatches, too!
Start Today
The key to beginning a self-care and fitness routine is starting NOW. Take the momentum of a few workouts in 2019 into the new decade and beyond.
[scroll down to keep reading]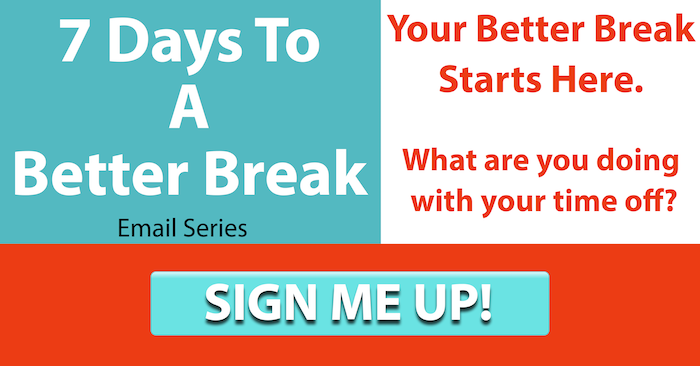 ---
About Jeremy Rinkel
Jeremy is a husband, father, high school English teacher and Yoga Teacher. He has earned a Masters in Educational Policy from the University of Illinois and a Masters in Teaching from Greenville University. His goal is to inspire students, teachers and anyone he comes into contact with to be a life long learner. Jeremy believes education is the key to solving our world's problems. In his free time, Jeremy enjoys traveling, writing, spending time in coffee shops, and spending time with his family watching old TV shows on Netflix. In the summer, he can be found at a Lake Sara in Central Illinois teaching Standup Paddleboard Yoga.