In This Post:
A remix is an adaptation of a song or piece of art.

A r

emix

can give a song more life.

Could

remixing

in our classroom give education more life?

Could

remixing

our teaching give learning more life?
Last year, I was lucky enough to speak to the staff of SD113A during Opening Institute Day.
Here is how it went…
First, I played this. Then busted out this. And then that. Then a little bit of this and that and then finally this.
All of these take on Twinkle, Twinkle, Little Star, but each one with a small component, one aspect that makes it different, unique, or unexpected. Perhaps the tempo, or speed, or harmony. Whatever it was…a small piece of it transformed, in essence changing sound and feel of the song, into something different.
The artists adapted, changed one element or another, asked for feedback, tweaked, moved, shifted, removed, and asked for more feedback. The artists took something familiar and gave the world a remix.
In education, when a shift occurs in our Districts or schools, we have a tremendous opportunity to design our own remixes.
Some of you may be thinking right now, well Darche, "I liked the original Twinkle, Twinkle. And for that matter, I like the ebb and flow of my classroom now as it stands, so take your remix and…" (cue Take This Job and Shove It music) and shove it.
Change because of your why, your intention. The top of the charts might just be waiting for your remix.
Click To Tweet
You are right. You offer amazing lessons to your students. But maybe, just maybe, you could take them to the next level or learn something by giving a remix a go.
We can not just be complacent with the song that is playing within our teaching and learning. It would be a lot simpler if life worked that way, but I never want any of us to look back and think, "What if I only did this… or what if we only changed one part?"
Often times I replay the soundtrack of my early teaching years in my mind.  I remember so many of my kiddos, but the ones who flood back into my mind are the ones I didn't reach or couldn't reach. The ones whose future may have been shifted if I had some of the resources or technology that now exists.
How many kids did I lose because I was so cocksure that I was doing it the right way? It really sucks to think about…I wish I could go back and have a do-over…to create my own remix with those students.
[scroll down to keep reading]
---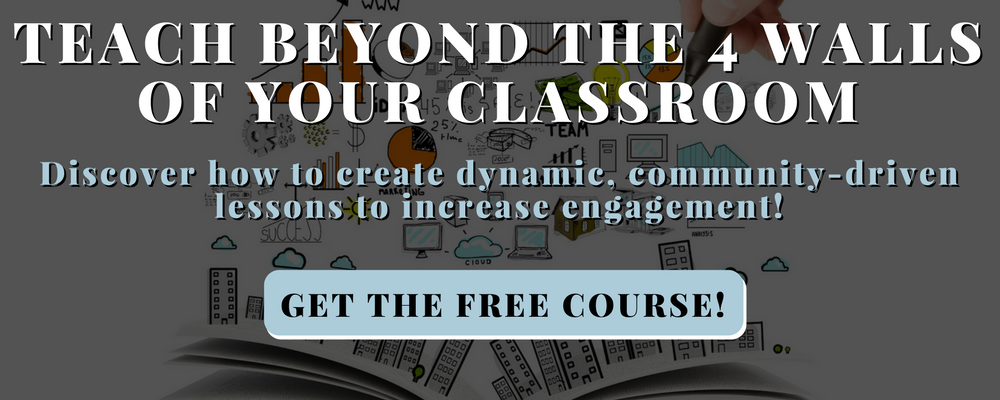 ---
Changes or shifts in education afford the opportunity to amplify our already great work. It affords us the opportunity…to remix. To change. To rearrange. To create a version of the track that your listeners, our learners, want to listen to.
There is no how-to or handbook or step by step that will take us through it all. One thing I can tell ya for sure,  it is going to be about leveraging our professional judgment as educators and trusting ourselves to take a risk to create a powerful experience for our kiddos.
When I was working at Chicago Public Schools (CPS), I was supporting a teacher, Colleen, who just was awarded one of the first-class sets of iPads in all of CPS. This was about 12 years ago.
Unbeknownst to me, they were just sitting there in her classroom.
Colleen had no idea what to do, she just kept doing the same things she had always done because there was comfort in that. And heck, I didn't blame her.
But I had the task to get those out of the cart and into the kids' hands. So I asked her…"What are you teaching in science?" And she told me…"All about rocks."
And then I told her, "that's it…just take it out and show them a picture of a rock." And that is just what she did. She showed them a rock on the iPad.
This was her remix.
And from that point forward, she began to change how she went about preparing for the lessons and tried something … different.
Realize that we are the lead learners of our classrooms, we are the artists who are writing the song, the soundtrack. Every day.
So at the moment we sit down to plan a lesson or an activity, or we go to do something that we have always done in the same way … when we are in that moment of comfort – take that small blimp, that one millisecond before your habit would kick in … and think how might this be different.
Could we manipulate the…
Melody
Harmony
Lyrics
Pitch
Tempo
If remixes give songs more life. – could remixing in our classroom give education more life? Could remixing our teaching give learning more life?
There may not be a how-to manual, but we can talk about where to start.
Change one thing by:
Adding
Shifting
Removing
Realigning
Connecting Differently
One element, one component, and let it play out with your student.
Let them be the audience of your music.
When it is over, ask for feedback – from the kiddos, from other teachers, your coaches, admin, families. Then make another change…more feedback…continue it. Don't just stop with one change.
We are not self-made.
We are dependent on each other.
We rely on each other, on every stakeholder.
This liberates us to from expecting so much, expecting to be perfect. Instead, we must simply begin.
We head off not to change everything, but to change something…with purpose. Change because of your why, your intention. The top of the charts might just be waiting for your remix.
---
About Kim Darche
As an Instructional Coach at Lemont School District 113A and through past experiences Kim has been lucky enough to spread her zeal for learning with others. Kim has received two advanced degrees in Educational Technology and Administrative Leadership. She is also a Level 2 Google Certified Educator and an adjunct professor at the University of St. Francis, Governors State University, and Trinity. In 2017, she was the recipient of Midwest Spotlight Educator Award and has been chosen to be part of the Chicagoland Google Educators Group and she is more ready than ever to collaborate with leaders, learners, and leaps & bounders!