TL;DR:
Educators need renewal this summer more than ever!
Renew your mind, body, and spirit for the upcoming school year!
Summertime is upon us! After this past school year, educators need a time of renewal more now than ever. As I am wrapping up summer school, I am reflecting on how I will intentionally use the month of July for renewal.
My recipe for renewal is simple this summer. I will renew my:
Mind

Body

Spirit
Renewal is first this summer. Then you can return to school in August with your best self! Your students deserve it, your teachers deserve it, and you deserve it! I'll share how I will renew myself this July and then you can get to work with your own plan for renewal.
I am looking forward to serving my school community in the 21-22 school year. For now, I'm going to take some time to renew my mind, my body, and my spirit!
Click To Tweet
Recipe for Renewal: Renew My Mind
This summer I plan to take some time to unplug from technology and just read. You know what they say, when a device stops working properly, just turn it off! I hope the same is true for me this summer! I plan to slow down and enjoy reading! My top three books for this summer include:
The Leader's Window: Mastering the Four Styles of Leadership to Build High Performing Teams by John D. W. Beck and Neil W. Yeager. Dr. Stephen R. Covey says "A great read for anyone who is trying to live the 7 habits at work." I love Stephen Covey's work, and I'm looking forward to reading this book!
L.E.A.R.N.E.R. Finding the True, Good, and Beautiful in Education by Marita Diffenbaugh. This is a new author for me, but she has my attention! I am looking forward to learning her lessons on how to help others realize their full potential!
Multiply Excellence in Your School by Emily Paschall. This is another new author for me. This book outlines how to help others, build relationships and build partnerships! Such powerful tools for educators!
These books are my must-reads for renewing my mind. I am looking forward to resetting and realigning with my core values of faith, family, and relationships. I am excited to see where this summer will take me as I renew and begin to develop my mind further by engaging in coaching with Jimmy Casas and Associates!
Recipe for Renewal: Renew My Body
This one doesn't come easy for me. But I know I have to make an intentional, concerted effort to take care of my body now. Right now, I am developing a clean eating plan. Simplicity is the key for me. I will be eating lean protein and more fruits and vegetables. I will be eating less processed, sugary foods and drinking plenty of water.
In addition, I am doing my best to get 20- 30 minutes of exercise every day. I will not be perfect in the implementation of my plan, but I have set my goals for the summer to renew and take better care of my body. I realize that I cannot neglect myself and be my best self! My students, colleagues, and teachers deserve my best! Taking care of others comes naturally for me. Taking care of myself does not, but I commit to renewing my body this summer and continuing this practice throughout the school year. 
[scroll down to keep reading]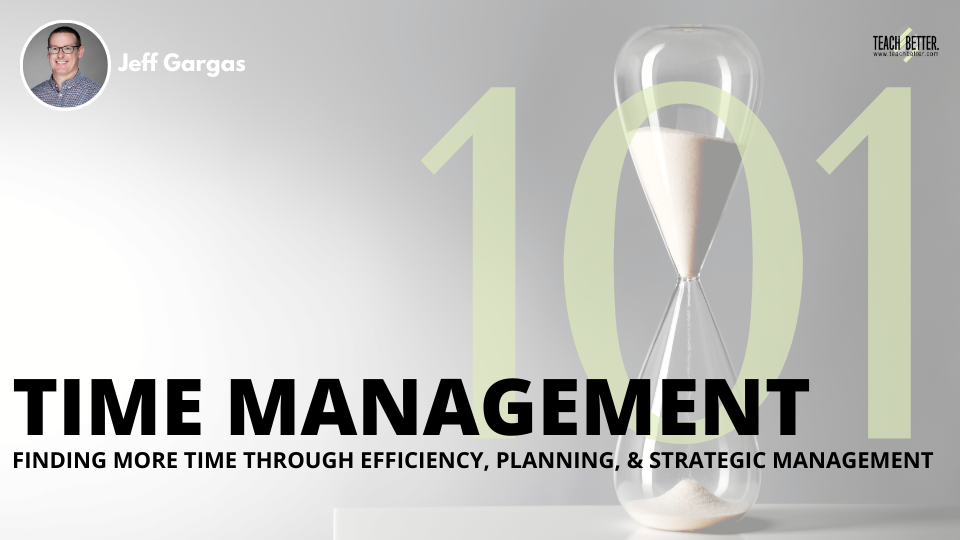 Recipe for Renewal: Renew My Spirit
This is the most important renewal for me. I am renewing my spirit by listening to music, taking walks, being present, going to church, reading the bible, spending time with family and friends, and praying. My relationship with Christ is very important to me, and I gain strength by spending time details of my life as I walk forward in faith, love, and hope. 
Bringing Your Best Self
I am looking forward to serving my school community in the 2021-22 school year. For now, I'm going to take some time to renew my mind, my body, and my spirit! I will return to school in August with my best self! I hope you can also find time to do the same this summer! Take care, my friends!
---
About Brandi Kelly
Mrs. Brandi Kelly is currently a Middle School Principal in the Sangamon Valley School District. Sangamon Valley Middle School is a small middle school in Illiopolis, IL west of Decatur, IL. Brandi began her career as a school social worker in the Effingham School District. She has served as a building administrator in three districts to date: Ramsey School District, Mt. Zion School District, and Sangamon Valley School District. Brandi has been in the field of education for 20 years and has served as a building administrator for 9 years. Her goal is to build teacher and student capacity by providing tools and strategies that empower and inspire others toward greatness!
Brandi believes that everyone can learn and has the potential for greatness. Relationships are incredibly important to the learning process. It is necessary for educators to invest time in students to build relationships in an effort to maximize their influence and impact.
Brandi is a wife and mother of two children. She is passionate about learning, growing, and inspiring others to do the same. She is an inspirational educator and leader and works diligently to empower others each and every day.