TL;DR:
Not all classrooms have to be inside a traditional building.
Connect outdoor learning to the curriculum by using natural elements to teach, documenting the learning, and collaborating and co-creating with your students.
I love teaching outdoors here in Canada!
Escape from the busy life of a classroom and school climate to create mindful learning moments.
Embrace the weather changes that the four-season climate offers.
Everything can be connected to the curriculum with a specific focus.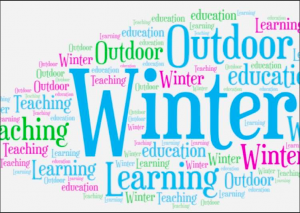 Some of the best brainstorming graphics happen in "Wordle." That's what I used for this graphic I created.
When I first moved to Ontario, I loved the beautiful white snow that fell on a freezing winter day. I still carry that feeling with me. It was like a movie that I had seen as a child, but even more magical.
I missed the sun-kissed salty air, the warm breeze, and the ability to go to the beach every day. I wanted to embrace this new land as many immigrants do, with a positive mindset of learning what the weather is all about and how to adapt.
Not all our classrooms have to be inside a traditional school building.
Click To Tweet

Here is a list to consider when making your perfect outdoor space.
Butterfly gardens
Sandpits to dig around and build sandcastles in
Play areas that have trees
Benches to have quiet moments on
Water areas like ponds to make observations
Exploring ideas of plants, flowers, or vegetable gardens
Forest paths for hiking
First Nations gathering circles to be reflective
Log benches for seating and for musical inspirations such as listening to the birds
Trees for shade to teach under for some yoga stretches
Now being able to work with the outdoors intentionally and purposefully by embracing the winter wonder moments is especially important to me as an educator. I try to incorporate time outdoors into the daily classroom learning experience. For example, I create space and time for nature walks and experiences in the local ponds, rivers, or forests.
 Wondering how to connect outdoor learning to the curriculum?
Use natural elements to teach. Connect the lesson that you may have in the curriculum that is taught in your region.
This year teaching digitally, I used Jamboard as a tool to collaborate, share the learning, and document our outdoor learning experiences.
Document the learning (photographs, discussion boards, brainstorming on whiteboards, making a display poster on slides, etc.)
Tweet it out!
Collaborate and co-create with your students to create the outdoor learning space for your classroom.
Certainly, not all our classrooms have to be inside a traditional school building. As a class, we participated in the Take Me Outside Winter Challenge. It was a great way to stay fit, go outside, and embrace the winter weather here in Canada! During this challenge, we took photographs to document our learning. In addition, we tweeted the photographs each day for two weeks during winter!
[scroll down to keep reading]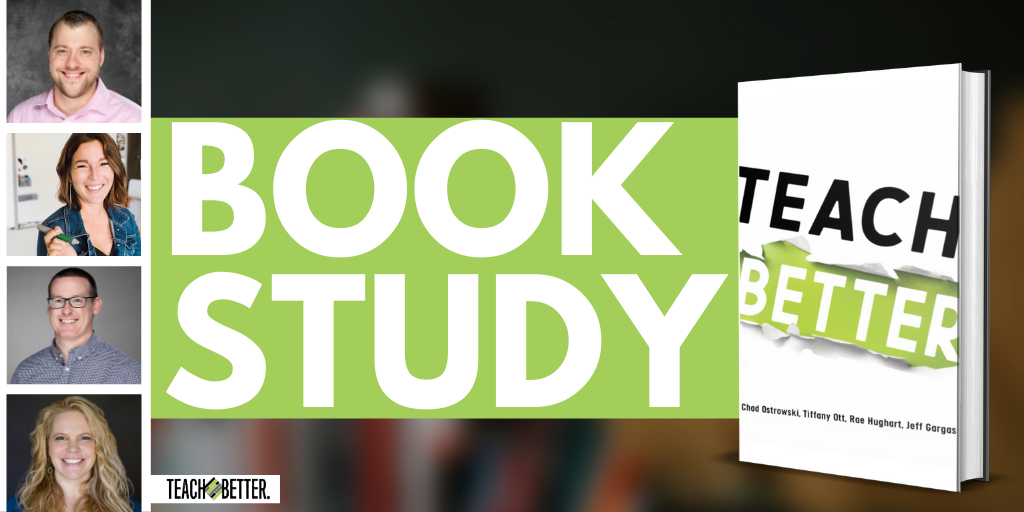 We did the following challenges to start out exploring outdoors in the WINTER!
Built a snow fort
Made a snow person
Made a snow angel
Wrote a positive motivational word in the fresh snow
Helped a neighbour shovel by doing a Random Act of Kindness
Went for a snowy walk around the block
Made a snow igloo
Did an experiment outside
Caught a snowflake falling
Went sledding
Went sliding on ice
Had a snowball fight
Played a sport in the snow
Measured something using snowballs
Went skating
To conclude, I'm looking forward to seeing some great outdoor education ideas that you have worked on as you create spaces to bring nature—a global education mindset with a dose of environmental education—into your classrooms.
---
About Nilmini Ratwatte-Henstridge
Nilmini Ratwatte-Henstridge teaches in Brampton, Ontario, Canada. She was born in Sri Lanka and immigrated to Canada with her family. As an Elementary School Teacher who is passionate about Equity, Social Justice, and Human Rights in education she enjoys teaching the younger generation to be global-minded citizens.
Discovering the world by connecting with others is an opportunity that we have today in our society today and she loves meeting new people! She is always learning while traveling to understand the inter-connectedness of this beautiful earth we live in! Nilmini LOVES Cooking great meals, Watching movies, and the latest fashion trends! Family and friends are close to her heart as she looks forward to balancing social media and navigating professional learning communities in education to network globally this year!