TL;DR:
The impact school leaders have on the entire school community.
Troubling impacts of new leaders and inconsistency in leadership positions.
A possible solution to the high turnover and trouble it causes.
Each school has a unique culture of teachers and leaders who work to create a relationship of trust. When a leader changes, it can completely disrupt the culture and cause a constant re-start in building a successful program.
When a leader changes, it can completely disrupt the culture and cause a constant re-start in building a successful program.
Click To Tweet
As the retired principal of a highly successful school in Las Vegas, Nevada, I have watched the school that I loved fall apart. It is rare in our district for a leader to stay in a school for 18 years. Most of the time, there are changes at least every 5 years. Sometimes even less time than that. There is a constant shuffling of staff and changing direction for leadership to try and "save" struggling schools. And there exists a belief that successful schools will maintain the status quo.
But this is far from a solution.
The key to a successful school is not just the leader.
The key to a successful school is the teaching and support staff that run the school, just as much as the leader. Our at-risk schools are filled with inexperienced staff due to the shuffle.
Many of our staff had stayed at the school for more than 11 years, which is rare. That stability helped us to build success and really problem-solve issues within our school community.
In less than a year the entire staff was ready to leave the school. What would ever remain of the school program that we built? The truth is that it is a re-start for that school. The new leader will need to start from scratch with a very new staff, most likely made up of first year teachers. It is an ignored problem that should be addressed if we are ever going to see a change in our at-risk schools.
Possible solutions to this problem.
So, what is the solution?
Districts could interview Assistant Principals the year prior to retirement for the position of principal. They could be moved to serve out the last year as the Assistant Principal while the current principal is still there to mentor and guide.
This would provide time to observe and build relationships with the current staff while the existing administration is still available to help. They could offer a minimum transition of 3 months of time with the exiting principal.
The leadership style should be considered. There are leaders who like to manage everything and others who run a more empowerment model where staff collaborate to make decisions. The style of the existing leader should be used in the interview process. The exiting administrator should be interviewed by new staff that are making decisions on hiring. They should take the time to visit the school and get to know the current culture.
First year Principals should have a coach to help them navigate their new role, which is very different from being the Assistant Principal. They could avoid some of the mistakes that they will make when communicating with staff. The district should set up a professional learning community for new first year Principals, with mentor Principals attending to provide support.
Running an at-risk school is a huge challenge. Having to start from scratch for a new administrator creates a burden on everyone. Principals are typically left alone and only provided training on district-wide initiatives with little done to support them with their job that first year. Until this is addressed, the shuffle of staff will continue leaving students with inconsistency and a loss of relationships with teachers that they have come to trust and learn from.
[scroll down to keep reading]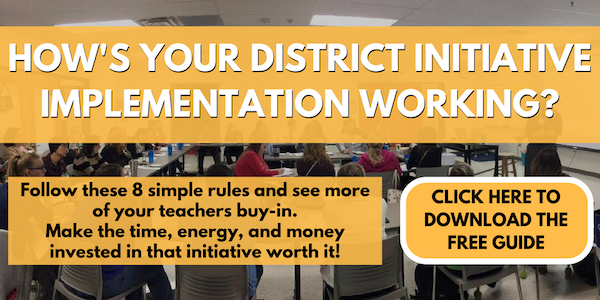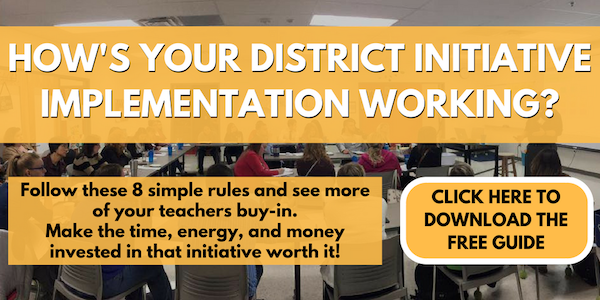 ---
About Kathleen Decker
Kathleen Decker has been an educator for the past 29 years. She has developed an award winning magnet program that transformed Walter Bracken STEAM Academy. When Ms. Decker was appointed principal in 2001, Walter Bracken was one of the lowest performing schools in the district. Over the years, the program has received national, state, and local recognition. The Clark County School District was so impressed by the success at Walter Bracken; they franchised the program to two more underperforming schools and made Ms. Decker the principal of all three. Over the years she has focused on sustainability to ensure the school's mission and vision live long past her tenure.
Ms. Decker is most know for her sustainability by leveraging the community and building partnerships. She is passionate about school culture and climate. Ms. Decker has presented at several national conferences on building a school theme, starting a reading series program, giving students choice through explorations, using gardens in schools, and promoting financial literacy. She has mentored many educators and will continue to work towards creating engaging opportunities for students in the future.