TL;DR:
Staying active is important, during a shelter in place order, and always!
Tips to get (and stay) active.
One of the most important things for educators is to maintain their mental health. With so many states issuing stay at home orders during the pandemic, it may have been a struggle for you to stay healthy mentally. One thing that keeps my mind calm and positive is to get moving.
Physical activity is especially important in the world we are living in right now. Many people may question what they can do during times of limited activities. Below are a few ways that you can maintain your physical health to help your mental health.
Any form of exercise can help you clear your mind, slow your anxiety, and restore your faith in yourself.
Click To Tweet
Walk Your Dog
Hanging out with your pet is the best thing in the world, so why not trade the snuggling on the couch for a walk in the fresh air! You're not just taking care of man's best friend when you do this; you are breathing in calm with the sun shining on your face. Nothing beats putting on your sunglasses, grabbing the leash, and enjoying the smells of spring.
Take Up Running
Is walking not enough of a challenge for you? Run instead! While it may not be everyone's favorite pastime, running clears your head in a way few other activities can. As educators, we are used to pushing through the hard, and the same mentality is needed if you decide to become a runner. Grab yourself some new workout gear like one of these cool sports bras and give it a go! If you have trouble running outside, you can always run on a treadmill while watching your favorite television show.
Lift Weights
Lifting weights is one of the most beneficial things that you can do for your body. Blasting my favorite music while lifting heavy weights brings me a joy that is difficult to describe. The sense of accomplishment is worth every rep. Don't have heavy weights? You can use light hand weights and up the amount of repetitions you complete of each exercise. It may also be worthwhile checking out places like Steelsupplements.com to see how their protein products and supplements can help to aid your muscles during your downtime, as the last thing you want to deal with is aching muscles, right? This will allow you to push yourself even further during your next workout routine, which will do wonders for your health and wellbeing in the long run. It is also advisable to use an elbow sleeve during your weightlifting sessions to prevent strain on your arms.
Join an Online Workout Class
The place that fills me with life is my local workout class. The problem during the pandemic is that those classes were not allowed due to restrictions. My instructors were amazing enough to record videos of some classes and post them on our Facebook workout page, or have been granted permission to head up live streams of others to keep us engaged. I have felt so grateful to be able to get all of these classes for free. While not all online classes are free, they give you someone to hold you accountable. If support is what you need, this is the way to go!
[scroll down to keep reading]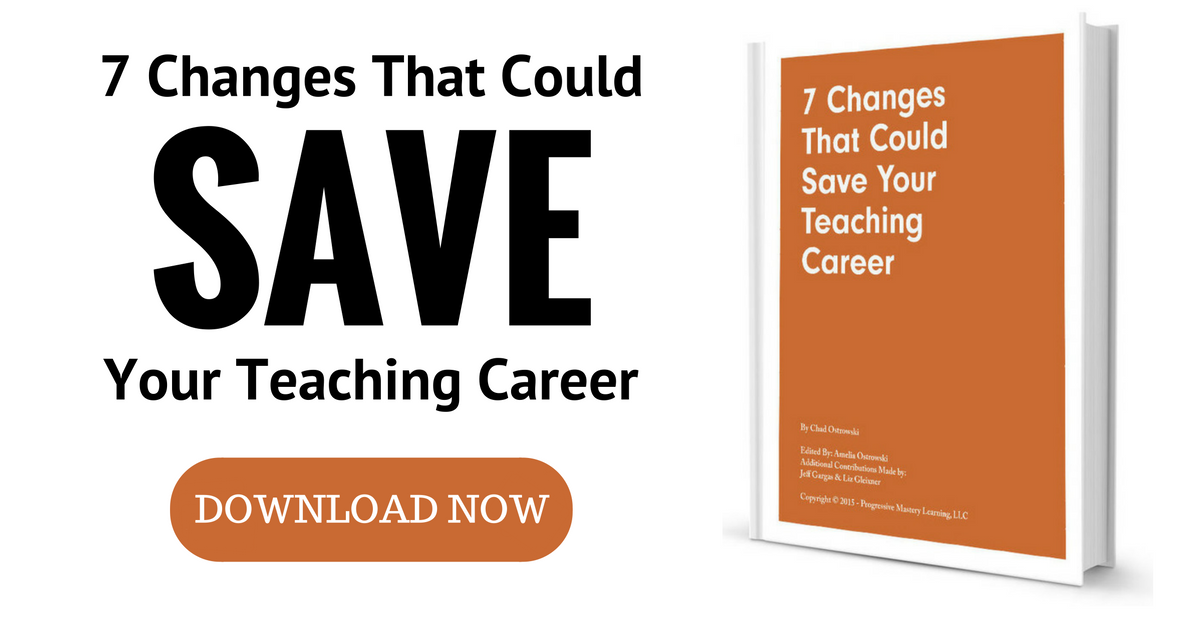 Any form of exercise can help you clear your mind, slow your anxiety, and restore your faith in yourself. During trying times, learning all about
distance learning
, and realizing you may have spent your last day with your students for the school year, you need to find time for yourself. Remember that you are strong and that you can do anything that you put your mind to, if your mind is healthy. If you find yourself struggling, reach out for help. For me, I turn to exercise. Try it! You may find that you had no idea how you survived without it!
---
ABOUT AMANDA POST
Amanda is a coffee obsessed second grade teacher from southeast Ohio. She enjoys teaching littles and thinking creatively to help her students learn. Amanda thrives on collaboration with peers in order to someday achieve her goal- change the world, one student at a time! Amanda also serves as a Teach Better Ambassador for the Teach Better Team. She couldn't do what she does without the support of her amazing family and her dog Lily.