In This Post:
A random conversation with a stranger taught me some very important teaching (and life) lessons.
Learn to be mindful in every conversation, or risk missing important lessons.
Never estimate your students.
Love what you do.
Become a lifelong learner.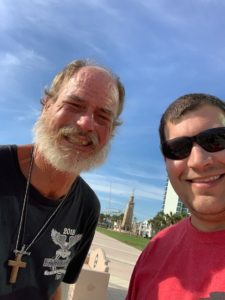 Meet Russell. I met him as I strolled along the boardwalk one morning on my family vacation in Daytona Beach, Florida. As the waves crashed and the sun was rising, I began to listen to the stories attempting to cast any judgment of this individual aside.
As a disclaimer, you never know what people tell you is true. With that said, Russell said he was homeless and had been homeless for some time. He explained he has been through 12 hurricanes since moving to Daytona Beach 42 years ago. He used to work with the street cleanup crew before his journey of becoming homeless.
Although our conversation only lasted a half-hour, I learned four important lessons from Russell that morning.
Lesson 1: Be a better listener to my students and colleagues.
As I sat watching the ocean waves crash, I could have easily ignored Russell. I could've started walking or just ignored him. As I reflect on the conversation, I wondered how many times I zone in and out when students try and tell their stories, or want my input. I need to be mindful and present in every conversation. This not only applies to students, but my colleagues as well. How many times has a colleague approached me asking for feedback and I only half-heartily listened? Being a better listener will not only build relationships, but has the power to transform the culture of the school.
[scroll down to keep reading]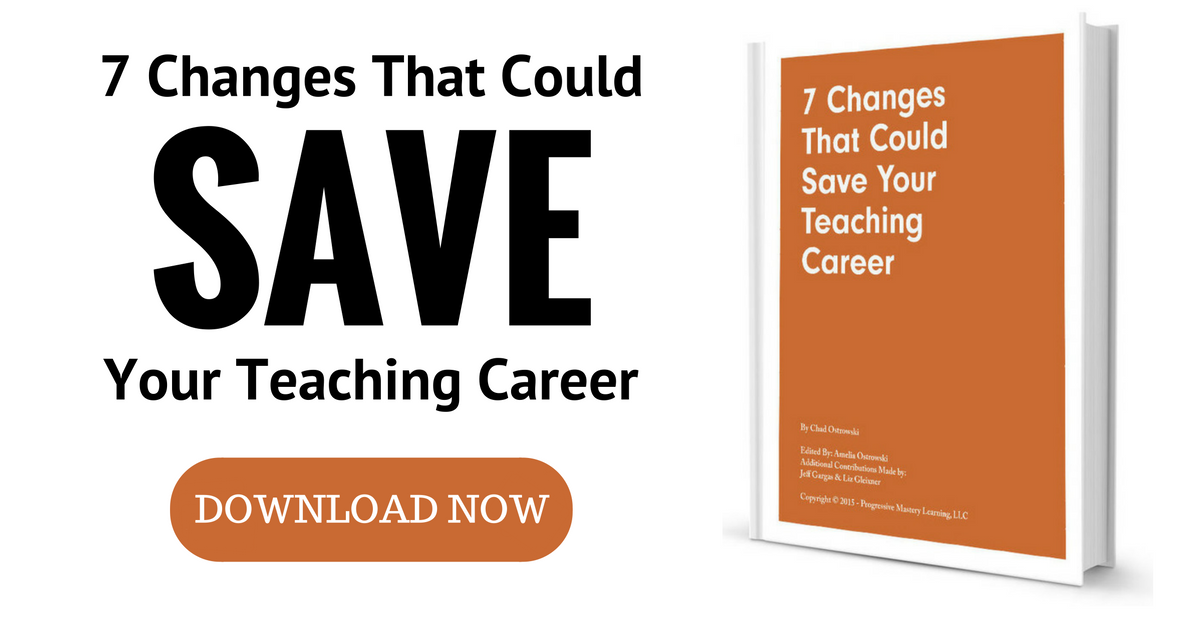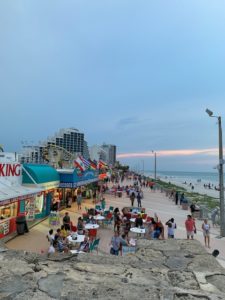 Lesson 2: Never underestimate a child's ability.
Often times, we underestimate our ability as well as our students' ability to excel in our classrooms. Giving students the opportunity to use their gifts creates engagement which always leads to learning. When Russell approached me on the boardwalk, I immediately thought to myself "another homeless person wanting money." But what happened was a great conversation about the economy, life, and so much more. Even though students have "failed" or not performed to your standards in the past, doesn't mean they will continue into the future. Having a positive outlook on a child can be the difference between their success, or another failure.
Lesson 3: Love what you do.
These are the exact words from Russell as he explained the trouble of getting accepted into a community college without an address. He expressed desire to better himself, but stressed he wanted to do something he loved to do. These are also the words used by Steve Jobs, entrepreneur and former CEO of Apple. If I come to a point in my career where I don't like working with kids, it's time to find a new job. I've heard it said "If you love what you do, you'll never work a day in your life."
Lesson 4: Become a student.
Be a life-long learner. It was evident Russell was still learning and continuing to learn from others. If we want our students to learn, we have to model learning. We have to continue and be curious about the world and how we can actively search for answers to the issues plaguing our generation. Becoming a life-long student doesn't mean becoming better lesson planners or test administrators. It means being all in for our students and encouraging them the to continue learning and being curious throughout their lives.
That conversation seemed simple at the time, but the lessons I took away from him have changed so much about how I look at my job, and my life. I hope you'll take these lessons and think through how you run your classroom. And I hope they'll bring you some value, as they have brought me. Tweet at me (@RinkelJeremy) and let me know if you've had any random conversations with strangers that left you with lessons you never expected.
---
About Jeremy Rinkel
Jeremy is a husband, father, high school English teacher and Yoga Teacher. He has earned a Masters in Educational Policy from the University of Illinois and a Masters in Teaching from Greenville University. His goal is to inspire students, teachers and anyone he comes into contact with to be a life long learner. Jeremy believes education is the key to solving our world's problems. In his free time, Jeremy enjoys traveling, writing, spending time in coffee shops, and spending time with his family watching old TV shows on Netflix. In the summer, he can be found at a Lake Sara in Central Illinois teaching Standup Paddleboard Yoga.