It is so easy for teachers to get wrapped up inside the four walls of our classrooms.
Between lesson planning, managing classroom behaviors, and prepping exciting new content, it's hard to think about expanding our responsibilities beyond those daily routines. However, there is no better way to Teach Better than to step out of the comfort zones of our classroom and find leadership roles in our larger teaching communities!
Whether your community is your school, district, or state, taking on an active leadership role is incredibly rewarding. Local leaders are needed at every level, and the experiences and knowledge you will gain as a result will not only help you grow as a Teacher Leader, it will also benefit the growth and educational journey of your students.
I challenge you to burst YOUR bubble; reflect on what talents YOU can bring to table, and take the step towards becoming a Teacher Leader in YOUR community today!
Click To Tweet
Identifying Your Strengths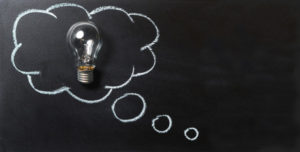 The first step is identifying your strengths, and finding the area of best fit. In your life outside of school (yes, you should have one!), are you an artist? An athlete? A techie? An organizer?
When you look at your personal passions and talents, where do you see an area of strength that you could give back to your students or colleagues? Burst the bubble of your comfort zone, and step into a leadership role in your own community!
Lead With A Committee, Organization, or New Initiative
Consider jumping onboard with a new school initiative. Sitting on a committee will allow your voice to be heard when planning the for the future of your school, and also put you on the cutting edge of new practices in your district. For example, my school is exploring badging as a practice for students and teachers. They are seeking a committee to help design the process and the platform, so this would be an especially great area for people with tech and creative strengths!
Leading a sport, club, or other student organization, will give you deeper insights into the students in your classroom. In an environment where they are comfortable and confident, they will show you skills that they may not be able to demonstrate in your classroom. It also gives you a chance to demonstrate your creativity and passion to your students outside of your curriculum! What is a talent that you have, but don't share everyday? There are definitely students who share that passion, seeking guidance from someone with more experience!
[scroll down to keep reading]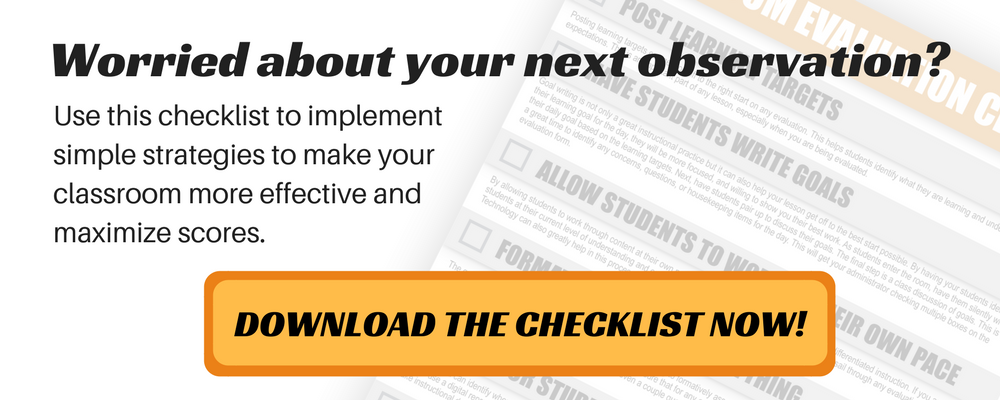 Join a Professional Organization
There are so many local professional organizations for teachers to take leadership roles in. Unions are typically the largest in each state; whether you are part of AFT or NEA, state, district, and school representatives are always seeking people to help spread the mission of the union to their peers.
In addition to unions, each content area has its own national organization – English teachers have NCTE, Music teachers have NAfME, Science teachers have NSTA, et cetera – and most organizations have local chapters that provide critical services to students and teachers.
Pre-service educators have supportive networks in the Kappa Delta Pi and Pi Lambda Theta Honors Societies, where beginning teachers can practice identifying their leadership styles before entering the classroom. There are professional organizations designed for certain demographic groups (in Rhode Island, for example, we have Millennial RI and the Young Educators Society of RI), where teachers can make connections outside of their schools and bring that professional knowledge back to their students.
Build Your Personal/Professional Learning Network (PLN)
Finally, there is a thriving virtual community for educators. Twitter chats are a great place to start finding a community online. After you join the Teach Better Team Facebook group that is! It is now easier than ever to connect with other teachers on social media, share ideas, and bring that collaboration offline and into your classroom. For beginning educators, diving into these communities, either during pre-service or in your first few years, is the most important step towards networking and professional growth you can possibly make.
Challenge Accepted?
I challenge you to burst YOUR bubble; reflect on what talents YOU can bring to table, and take the step towards becoming a Teacher Leader in YOUR community today! I can't wait to follow your journey, and as always, please connect if you have any questions or ideas.
About Erin Hall
Erin Hall is an English Teacher at Chariho Regional High School and the Founder & CEO of the Young Educators Society of Rhode Island. YESRI is an organization where educational professionals with less than 10 years of experience can connect, collaborate, and learn from each other.
Erin's Classroom Website: www.mshallclassroom.com.
For more on YESRI, visit: www.yesri.org
Or visit them on Facebook at facebook.com/yesriorg.

Blog image photo by Julie Laiymani on Unsplash.