TL;DR:
3 steps to ensure we are addressing the needs of our students, including tips for assessing the situation, coming up with a plan, and re-evaluating.
Assessing where our new students are using a Google form, and using that information to meet their individual social and emotional needs.
I LOVE the first day of school.  It is something that I always look forward to.  Being an educator, you get to welcome in a new batch of students every year.  I think that education is one of those jobs that you basically get a fresh start every year.  You get to start over and be BETTER than you were the year before.  We are lucky to be in a profession that has such a renewed sense of energy every fall.
BUT…what is going to happen this year? 
I know that a lot of us around the country are feeling more anxiety about school this fall than we have ever felt.  I think that the main reason we have anxiety is because we just don't know what it will look like.  Most of us have a set routine of how to prepare for a new school year.  We get our rooms ready and feel energized to start this amazing new year.  
Think about your students. If you are having this much anxiety about it, how are your students dealing with this? We need to ensure that we are putting students first, which is why assessing and addressing their needs is essential.
Individualize the plan. Come up with a variety of things that will help the majority of your students, but also meet with each individually to come up with a plan for success!
Click To Tweet
Assessing and Addressing Needs Step 1:  Assess the Situation.
Gauge where your students are at after the long break away from you. For most of us, this was a 5-6 month break.

Here is a

Google form

that you can use to get some background on your students.  Ask them about what they liked and didn't like about distance learning, and how they are feeling about the upcoming year.

Don't just start with an academic test. Try to start with asking them how they are feeling before you start assessing their skills.  You will create more anxiety if you just get right into academics.
Assessing and Addressing Needs Step 2:  Come Up with a Plan.
Look at your data. See what you are noticing about student responses.  

If students are excited to get back to learning and structure of school, dive right in and start with some team building activities.

If they are worried, try to reassure them that they are safe and cared for at school.  Maybe go over some of the safety measures that your school has in place.

For students who really liked working in their bedroom because it had a really comfy chair they could sit and work, maybe you could find some pillows to throw on the floor for them to work, or find an old couch to put in your room.

If they are worried because they think they are behind in math, start the year with some fun math games.

If you want to start out the year teaching kindness, empathy, and service, read a cute children's book like

Award Winning Dog

.

INDIVIDUALIZE the plan. Come up with a variety of things that will help the majority of your students, but also meet with each individually to come up with a plan for success!  (This is where The Grid Method would fit in perfectly!)
[scroll down to keep reading]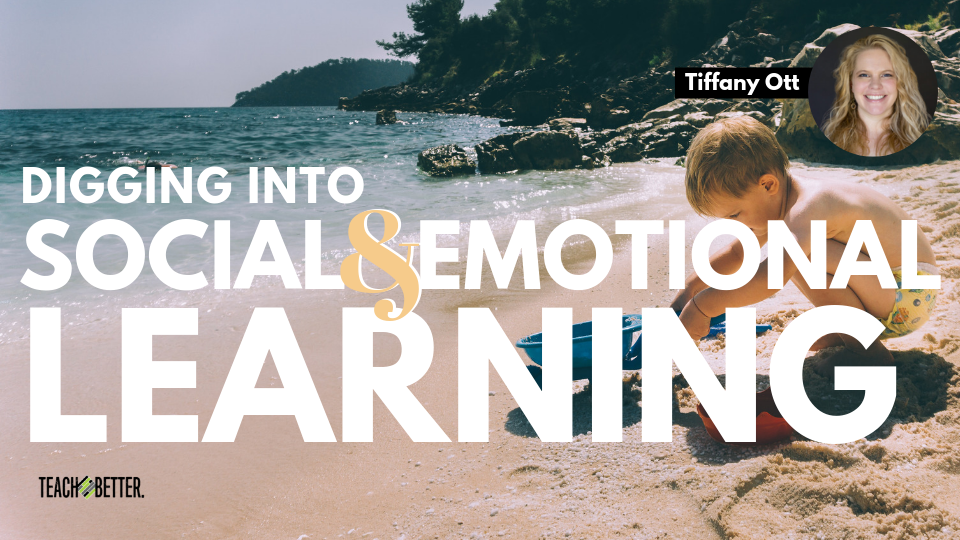 Assessing and Addressing Needs Step 3:  Re-evaluate.
Educators can revise and revisit individual plans as the year progresses. This could be a fluid document that is shared by you and the student, that you is change as you see a need. 

Dr. Clayton Cook from the University of Minnesota has done amazing work on social emotional learning.  He has a concept that is called

Establish-Maintain-Restore

.  It is all about establishing, maintaining, and restoring relationships with students.  It is a way for you to gauge where your relationship is with each student throughout the year.  This is not something that is just looked at once and then you move on.  It is a fluid document that is always being re-evaluated.  Here is an

example PDF

that can be used to help you evaluate your relationship and see where you need to connect. 
I am trying to have a positive outlook on this coming year and am thinking of it as an adventure.  Maybe this is the year that you should have a survivor theme in your classroom.  You make it a fun experience where you have to wear masks because we are important scientists trying to save the world.  Sorry, that was a little of my superhero nerd coming out. The point I am trying to make is to assess and address your students' needs, and there is nothing wrong with trying to have a little fun along the way.
Assess Better.  Address Better.  Teach Better.
---
About Jennifer Appel
Jennifer Appel is an educator, coach, speaker, and writer who wants to create an environment where all students are able to learn and become passionate about serving others. She is the author of, Award Winning Dog. Additionally, she's the Chief Heart Officer for the Teach Better Team, co-host of the Award Winning Culture podcast, and the Co-Creator of Award Winning Culture.
Jennifer is also a member of the Teach Better Speakers Network.