TL;DR:
Relaxing and recharging over summer break can look different for everyone.
Tips for a relaxing summer include catching up on TV shows and social media, retail therapy, and creating a to-do list.
One of the best parts of being a teacher is having the summers off. Most teachers use the summer to relax and recharge by spending time with family and friends. I would love to give you advice on what that looks like. But, this is not that kind of post. I am Rebecca Huff and I am a workaholic.
Burnout is a real issue that many teachers face (especially beginning teachers, like myself) . It's such a problem that some building principals require their teachers to attend a PD on self-care, which is ironic if you ask me. Instead of providing you with the time to practice it, you are sitting in a room or staring at a screen for an hour about the importance of taking time for yourself and learning the signs of teacher burnout.
Self-care can take a variety of forms. Usually, it consists of the following: yoga, eating healthy, exercising, and doing anything that's not related to work. The idea is to relax and recharge, but unfortunately, that is NOT how I relax or recharge.
If you are a workaholic, it's possible to both work and relax at the same time.
Click To Tweet
The following is a list of ways that I try to ease my mind and decompress as a workaholic.
Option 1 in a Workaholic's Guide to a Relaxing Summer: Catch-up on TV Shows and Social Media
Watching a show or movie on a streaming service or cable TV with a big bag of Dove Milk Chocolate (that is not meant to be shared) and a can of Cherry Coke is my favorite way to relax! Below are a few shows that I approve of and suggest that you try!
Vampire Diaries, The Originals, and Lucifer on Netflix
Chicago Fire, Chicago PD, and Law and Order SVU on Hulu
Parking Wars and House on Amazon Prime
Mindlessly scrolling through Facebook and getting engulfed in the rabbit hole that is Facebook Watch is another way to pass the time. You may even find some new TV shows or movies to watch.
If you don't have TikTok, I highly recommend downloading the app. There are all kinds of content that can make you laugh and even help you brainstorm some lesson ideas for the upcoming school year. Teacher TikTok is amazing!
DISCLAIMER: For someone that needs to be busy, this option quickly gets boring. The feeling of being trapped in the house and being unproductive will grow until frustrated tears start to fall. Option two is a fantastic remedy for this feeling.
Option 2 in a Workaholic's Guide to a Relaxing Summer: Retail Therapy
In order to enjoy summer break, I need to feel productive. At the end of the day, I need to have accomplished something. Watching TV and sharing TikToks is only satisfying for a short period of time. Shopping gets me out of the house and provides that instant gratification that I crave. Target, Petco, Five Below, Barnes & Noble, Half Price Books, IKEA, and Staples are my go-to stores where I can spend hours just browsing through the aisles.
The best part of shopping is the tunes blasting in the car while driving to the store. Roll the windows down, put on a pair of sunglasses, and cruise down the road.
When I'm in the need for some retail therapy, I have four categories I shop for:
Classroom decor/supplies
Cat toys
Home decor
Books
You can get some awesome ideas from Pinterest and those annoying Facebook advertisements.
I have a really hard time, like most workaholics, turning off my "teacher brain." I am constantly thinking about school even when I am "relaxing." You will notice that in both options, one and two, school crept in: looking at teacher TikToks, Pinteresting classroom decor ideas, and shopping for classroom essentials. If you are a workaholic, it's possible to both work and relax at the same time.
DISCLAIMER: This option will cause weight loss for your wallet, so please shop responsibly.
[scroll down to keep reading]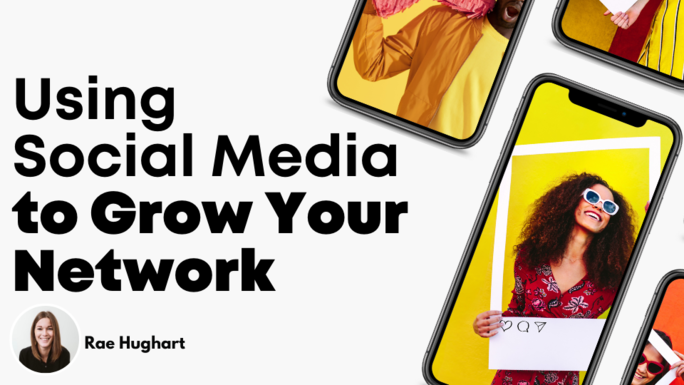 Option 3 in a Workaholic's Guide to a Relaxing Summer: Creating a To-Do List
For a workaholic like myself, the key is to stay busy. The first two options will only last about two weeks and then the boredom sets in. Creating a to-do list is a great way to start the planning process for the next school year or even to get out of a slump. There is nothing more satisfying than crossing an item off that list.
Planning for the upcoming school year might seem stressful to some, but it's actually quite satisfying. As a beginning teacher, I was planning week-by-week, sometimes day-by-day, because it was my first year teaching the high school curriculum at that school. It's a breath of fresh air to be able to work through some of the kinks.
The best part is that I have time to revisit the plans throughout the summer with fresh eyes.
The list doesn't have to be about planning for the upcoming school year though. It can be anything you need it to be. Cleaning the house, going to the grocery store, or even a list about planning a vacation! I found that I was the happiest when I was busy and actively working towards a goal.
DISCLAIMER: Brain breaks will be needed. Revisiting options one and two are highly encouraged.
The moral of the story is there is no right way to relax and recharge. If you don't like to meditate or do yoga, then don't. If you like to get up at the crack of dawn before your family to have a quiet cup of coffee and read a book, then do that.
"Life should be touched, not strangled. You've got to relax, let it happen at times, and at others move forward with it."
– Ray Bradbury
---
About Rebecca Huff
Rebecca Huff is a former journalist and 2nd year teacher. She currently teaches 9th and 11th grade English at Edgewood High School in Trenton, Ohio. She enjoys learning new teaching strategies and methods that can be implemented in her classroom to meet the needs of all her students. Rebecca has a passion for writing, teaching, and growing as an educator. She firmly believes that learning never stops and teaching soft skills are equally as important as the content. She strives to prepare her students for any career path that they choose.