TL;DR:
Create a culture of collaboration by celebrating the wins, checking in with your staff, and having teacher-run PD sessions.
Using a communication tool like Voxer can provide opportunities to open up a dialogue between staff in different areas.

Leading with empowerment involves being

genuine, showing vulnerability, and a willingness to acknowledge imperfection.
I recently met with Foreign Language teachers in our high school. They are such hard-working professionals who go above and beyond for their students every day. I could see and hear the exhaustion, the "June tired" in the teachers' voices…and it's only November. So, in response, I expressed my hesitation in having department meetings every week when precious time is so valuable and people feel overwhelmed.
Interestingly, one teacher shared that despite this being the hardest time for all, we need the time for inspiration and collaboration, perhaps now more than ever. As we are dragged through the managerial tasks that COVID brought to teaching, we can get bogged down in taking attendance for hybrid students, remote students, in-person students, and providing tech help to everyone including parents, students, other staff members. Planning and collaboration wind up fitting into the leftover time (which is usually not much).  
No one entered teaching to do those tasks. Certainly, they are necessary. But the part that brings the enthusiasm is the creativity, the collaboration, and the learning to best support the STUDENTS. This type of collaboration empowers. It recreates our purpose and our "why" in the profession. If we purposefully create the time and stress the importance of collaboration, the feelings of support and learning grow. Although certainly not an exhaustive list, these are some collaborative ideas that we have done to support empowerment through a collaborative learning environment. 
Create a culture of collaboration by celebrating the wins!
I purposefully put this first. There are so many positives that teachers are doing without anyone knowing. Technology allows us to share in spaces even if we can't be in them physically. However, we, as leaders, must have the courage to create these spaces and keep them going. We celebrate wins by focusing on successful lessons and encouraging teachers to give each other shoutouts for something in particular.
Personal thank you's in response to the shoutouts show the value that we place in the work that teachers do every day with students. We also highlight teachers via social media so parents and the community can see inside our classrooms. 
So much of leadership and empowerment involves being genuine, showing vulnerability, and a willingness to acknowledge imperfection.
Click To Tweet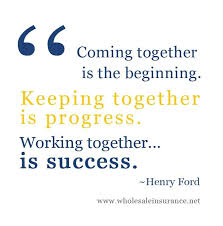 Create a culture of collaboration through check-ins.
Just as we want to quickly check-in with students to see how they're doing academically and emotionally, we have to do the same for staff. Checking in to determine needs, successes, and/or challenges on a Google Form (or other means) is a great way to touch base. 
I know I cannot reach every building to see every staff member all the time, so this allows me to try to do it en masse.  Also, people might bring up needs in a check-in that they wouldn't necessarily verbalize in a meeting. Here is an example of a check-in we have used to help connect with other staff members. It is short and sweet so that it doesn't take much time, but does provide a way for communication and connection.
Create a culture of collaboration with coffee hours/teacher-run PD sessions.
Last year in the spring, we had coffee hours or PD sessions during specified times multiple days a week. Created and run by teachers, the PD sessions focused on different topics so people could choose beforehand if they wanted to come. Some days those PD sessions were merely coffee hours in which everyone could come, share any challenges they were facing, and support each other. It was nice to see each other's faces in the morning.
During some of the coffee hours, we also held mindfulness sessions run by staff members and held conversations about self-care. In recent PD sessions, we have discussed successful lessons, ways to incorporate problem/project-based learning ideas, and authentic assessments. Sometimes, we just discuss an issue or challenge we are facing or specific students and how to best reach them.
Create a culture of collaboration with Voxer or other communication groups.
For the district, we set up a Voxer group for anyone who wanted to join. Voxer is a communication app. It became a forum for anyone to voice a question or a concern for others to answer. It allowed communication to flow between schools in the district and open up dialogue about a variety of subjects.
Sometimes putting a question out to the group helped to stimulate conversation as well. We started to see that even though other staff members don't teach the same grade or the same subject, they can still offer really valuable ideas. It was a great way for me to share with others and hear what was happening in the district.  It was also a way for me to put out ideas to the staff in response to their needs and/or pilot an idea.
Create a culture of collaboration through book groups.
We held a book group via Voxer for anyone who wanted to join. This started such an in-depth conversation because we focused on the points of the book and how they were applicable to our own students and classrooms.  We worked with Tom Murray's book Personal and Authentic and engaged in an amazing conversation about how we focus on "who" we teach, not "what" we teach.
I feel as though I grew to know people in the district more in this book club than any other collaboration effort. People started to share personal and professional stories when answering questions that pertained to the book. It was sad to see this end, but I'm excited to begin another, perhaps with Zoom meetings as well.
Create a culture of collaboration by visiting classrooms.
One of the most powerful tools to create a collaborative environment is when I visit classrooms so I can highlight and share.  But it is also so powerful when teachers visit each other's classrooms. Recently, teachers watched others start to create breakout rooms in their classes with students at home and school. One classroom used breakout rooms depending on learning style, another depending on the student's metacognition of their own learning (if they wanted a review of the material or to move on with application ideas), and another for groups to collaborate for review.
As I visited rooms, I recently saw an elementary and middle school class collaborate with other classes across the country. Students compared and contrasted the areas they lived in at both levels. In the middle school, the two classes discussed a book that they both read. Seeing these lessons in action shows teachers how they might implement these ideas or others in their own classrooms.
[scroll down to keep reading]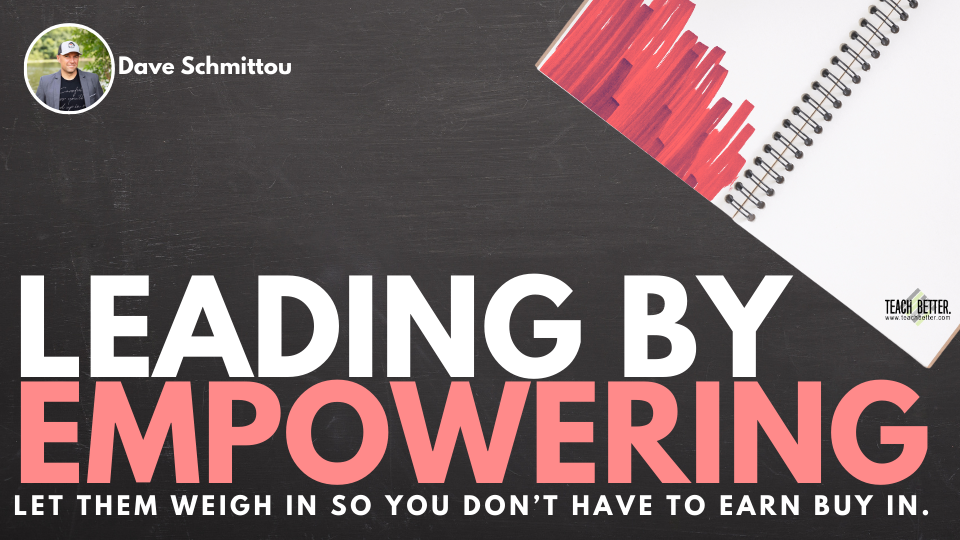 A Collaborative Learning Environment
All of these points are not part of a checklist. In other words, putting all of these in place does not automatically create a collaborative environment. They are ideas that can help aid the process. So much of leadership and empowerment involves being genuine, showing vulnerability, and a willingness to acknowledge imperfection.
Failing forward is inherent in all of our work and so important to communicate on all levels. The creation of a collaborative environment in which people share their risks, their successes, and their failures is based on the relationships that are made with the people you work with and must come in conjunction with any of these ideas. 
I hear this quote so often, "The smartest person in the room is the room." I've reflected on how true this is but time and energy needs to go into making this a reality. I learn every time I'm with others by listening to their thoughts, the research they've done, or their experiences.
We improve through sharing, learning, trying, enhancing, and reflecting. Building a collaborative environment and then implementing specific collaborative ideas provide the foundation of learning and support.
During this time and always, sharing and support are so very needed.

As a principal, my single greatest role is to serve and support educators. I believe that when we take care of educators, we take care of kids. A large piece of my learning that has grown over time has been to be an empowering leader. During my first years serving as the Lead Learner of my current school, we launched several initiatives. We developed several teams as we realigned our practices and resources to meet needs within our school.
Some of these included but are not limited to: Behavior Task Force, Social Emotional Learning Team, Content Area Goal Teams, Family Engagement Team, Poverty Awareness Team, Kagan Cooperative Learning, House System to support PBIS and restorative practices, etc. These teams were developed to meet needs. It was important to get people to serve on teams they are passionate about and influence change within our school.
This has been a huge shift in the past year as my tenure leading the school has evolved. I have taken a step back and focused on empowering leaders as they continue to carry out the work. Sustainability of initiatives is as imperative of a piece to successful initiatives as creating them or starting them out.
The only way true sustainability exists is with empowerment so the work does not solely depend on just me. The current work my school is doing and the success it is seeing, in particular with our school continuing to thrive in a transition to remote learning due to COVID, is proof of the successful sustainable work and empowerment of the staff and leaders serving alongside me. – Elias Casaus, Lead Learner/Principal, Education Innovator (@MrCoachEli)
See the full Leading by Empowering blog series here!
---
About Jessica Williams
Jessica Williams is an educational leader from Long Island, New York who is passionate about life-long learning and believes in the power of collaboration and relationships. She has been an educator for fifteen years in the roles of Social Studies Teacher, Assistant Principal, and currently the Director of Curriculum and Instructional Technology.
Jessica is passionate about focusing on how we can best reach each student and creating a school culture in which all feel valued, empowered, and included. She is currently a doctoral student in the Educational Administration and Supervision program at St. John's University. She is also a proud wife and mom to two wonderful children.