TL;DR:
HyFlex instruction is when teachers provide in-person and online learning experiences simultaneously.
Tips for HyFlex instruction include being simple and authentic, checking in with students, using the chat feature, keeping the meet on during independent activities, making eye contact with learners, and providing ongoing feedback.
Always Learning
As I scrolled through Twitter this week, I stumbled across a term that defines the new educational landscape that I, along with many other educators across the country, am currently navigating. It's called HyFlex instruction. Torry Trust, Ph.D. recently created an infographic that includes a clear definition of what the expectation is of Hyflex instruction for educators who are diligently trying to implement this practice.
Feedback drives the learning process. When you invest time in providing learners with ongoing, cyclical, high-quality, specific feedback, you will see a big return on your investment.
Click To Tweet
HyFlex Instruction is…
Highly-skilled teachers who provide in-person and online learning experiences simultaneously, students and teachers who move seamlessly between in-person and digital interactions, high-quality technology infrastructure for teachers and students, equitable learning experiences for all, and additional support (e.g., teaching assistant) (EduCAUSE, 2020).
HyFlex Instruction vs. Hybrid Instruction
I also learned that there IS a difference between HyFlex vs. Hybrid instruction. Torry Trust, Ph.D. also outlines this in her infographic.
"HyFlex teaching is NOT the same as Hybrid (or "blended") teaching. Hybrid teaching combines the benefits of in-person learning (e.g. social knowledge construction, project-based learning) with the benefits of online learning (e.g., flexibility, adaptability, personalized learning). Ideally, it's the best of both worlds." An example of this for K-12 instruction is: Students work on group projects in-person and then individually complete a HyperDoc or choice board on a computer or on a station at home.
After reading this, I thought "Wow. There is actually a name for the type of instruction my colleagues and I are experiencing. There is actually a term that was created for an instructional practice that has been stretching my cognitive capacity beyond anything I could have ever imagined! This term will be permanently engrained in my repertoire of educational terminology. I will actually be able to authentically speak to because I am personally living it."
There Are Many Opinions
This week, I have read a lot of different opinions about the current infrastructure many school districts, including my own, have adopted in order to open schools during a global pandemic. What I have learned is that although I have 11 years of post-secondary education under my belt, along with thousands of hours of theoretical and practical professional learning experiences (most of which have been completely voluntary and embraced on my end), none of those experiences had fully prepared me for HyFlex instruction.
I literally needed to be thrust into this challenge in order to make learning come alive and create the most authentic learning experiences for students I possibly can. I know that the planning and preparation have been unbelievably time-consuming. The daily reflection about my instructional choices has been draining, to say the least.
However, because we are educators, I believe that it is our professional obligation to invest in figuring this all out. Why? We chose to be in education because we care about students. We care about our colleagues. And we care about the communities we serve. I will never wait for professional learning to be provided for me. I HAVE to seek it out because every minute I am with students and colleagues matters. With that being said, I have been embracing these challenges because our learning communities are depending on us to help them through this!
[scroll down to keep reading]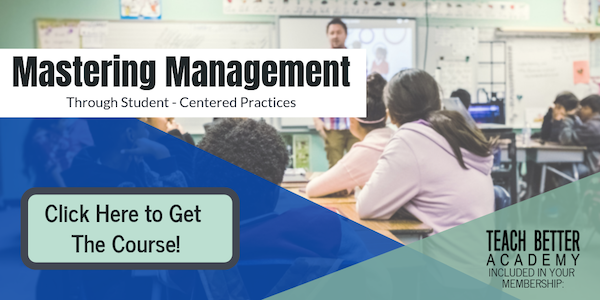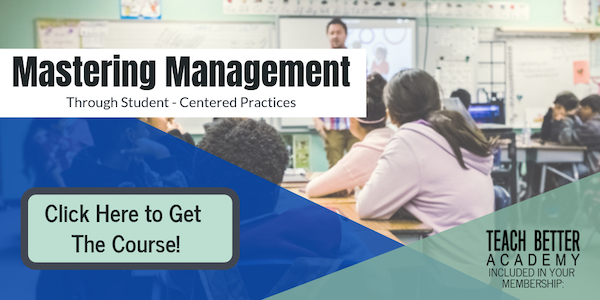 Here's What I Know
We are working through these new, exciting, and challenging times. What I know is: you have to be thoughtful. You have to be creative. You have to think of ways to engage the learners in both the physical and virtual environments. I know you have to create spaces where you can connect with all learners. You have to let them know you are there to support them. And you have to plan meaningful, authentic instruction that can move students as learners.
You have to reach out to colleagues and have conversations about what's working and what's not working. And you have to be willing to make intentional shifts in your practice when you realize that what you thought was a great idea, actually isn't. I know you have to understand that just like the more traditional instruction we were used to, there will be successes to celebrate and failures to work through.
I am also feeling the need to say this: Whether you think that HyFlex instruction is right or wrong for teachers and students, many educators are living it and will do the best we can to support our learners, families, and colleagues. With that being said, based on my experiences thus far, I am going to share some tips for HyFlex instruction that are non-negotiable for me. My hope is that these tips can help other educators who are experiencing the same type of process.
5 Quick Tips For HyFlex Instruction
Tip #1: Simple and Authentic
Create meaningful learning experiences by utilizing authentic assessments to collect information about learners (e.g. running records).
Connect learning to previous experiences, demonstrate skills/strategies with simple anchor charts/slides, use visuals to link learning. (Avoid visuals that are too busy and fancy—quality over quantity.) Break down new learning into multiple lessons, and allow time for independent practice.
https://www.instagram.com/p/CFm39xenyj1/
Tip #2: Checking In
Check-in with learners synchronously as much as you can. This is an opportunity to greet them personally and connect on a human level.
Developing relationships in physical and virtual spaces make all learners feel a part of the classroom community. Set up 1:1 sessions to check on learners' social, emotional, & academic progress.
Tip #3: Use the Chat and Keep Meet On
Use the chat feature to engage and empower learners. Ask them questions (i.e. How's your day going? What is something you learned today? What questions do you have?). Learners also keep each other accountable during instruction!
Keep Meet on during independent practice. Learners feel supported when they know you are there and they can pop back in with questions.
Tip #4: Come Back to the Grid
If you are sharing your screen to show a slide show while teaching, pause and come back to the grid to "read the room." Make eye contact with face-to-face learners and virtual learners.
This is a great way to check for understanding and keep the learning interesting. Learners do not want to keep staring at the same screen continuously.
Tip #5: Provide Ongoing Feedback
Feedback drives the learning process. When you invest time in providing learners with ongoing, cyclical, high-quality, specific feedback, you will see a big return on your investment.
A benefit is that you are holding learners accountable. You are personalizing instruction to meet individual needs. Learners feel supported in physical and virtual learning spaces.
---
About Lauren Kaufman
Lauren Kaufman is a middle school Literacy Specialist and Mentor Coordinator for the Long Beach Public Schools in Long Island, NY. She has served as an elementary Instructional Coach, a 2nd and 5th-grade classroom teacher for the New York City Department of Education, an elementary Reading Specialist, and Creativity Camp Enrichment Program Supervisor. She is a lifelong learner whose professional passion is to empower teachers to lead so they can share their gifts with others and develop lifelong literacy practices in all learners.
Lauren has led teams developing 73 Units of Study in Reading and Writing K-5, has provided educators with job-embedded professional learning that supported a Balanced Literacy approach, and guides new teachers with acclimating to the culture and climate of a school system. She has organized Long Beach Literacy Day and has presented at #LBLit, LIASCD, EDCampLI, NerdcampLI, and DEI Conferences. Lauren enjoys sharing best literacy practices with colleagues, and wholeheartedly believes in developing powerful professional learning communities that cultivate meaningful, relevant professional growth.