Guest blogging is a great way to reflect on your practice and share your ideas to help others.
Guest blogging can help grow your network and support innovation.
Guest blogging doesn't need to stress you out.
If blogging or reading blogs is something you're into (I mean you're here, reading this right?) you probably know how much impact they can have on your ideas, practices, and strategies. Whether you're an avid reader, have your own blog, or even if you haven't even considered blogs…ever…there are some amazing ways that guest blogging can help your career as an educator.
Here are 4 ways guest blogging can support your career.
1. Spread Your Best Ideas.
If you make connections to sites you and guest blog on (more on that in a minute) you can share some of your best ideas and practices with the masses. Many websites and blog sites already have an audience, so you can help spread the word on just how awesome you (and your students) are. Furthermore, it's a great way to build your professional credibility by putting your best instructional tactics out there.
One of the best ways to improve your practice as a teacher is to reflect. One of the best ways to reflect is to write!
Click To Tweet
2. Grow Your Network.
Whether it's connecting with site moderators, other bloggers, or readers of your posts, guest blogging is a great way to grow your network. Many blogs get read by teachers across the country, as well as administrators. What better way to gain the trust of others or make new connections than sharing awesome ideas?
[scroll down to keep reading]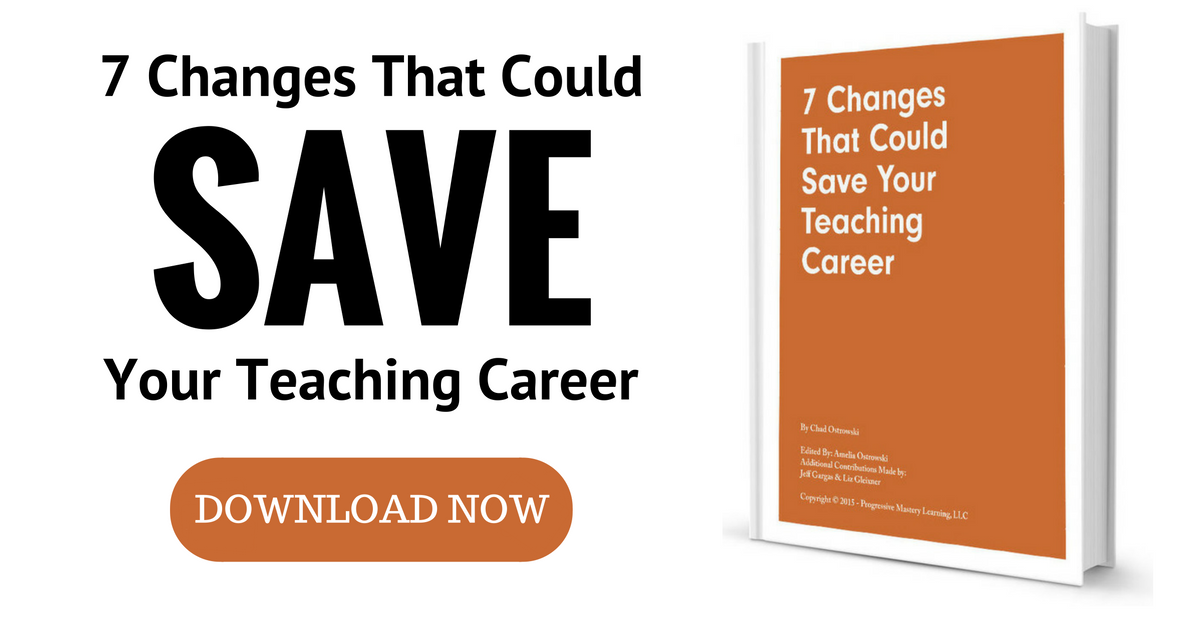 3. Support Your Innovation.
Sometimes being innovative can be difficult, especially if your colleagues, administration, or parent community may not be "on board" with all of your new and exciting ideas. Trying new things in education, even if they are research-based best practices, can sometimes even get sideways looks and scowls from your immediate professional circle. Guest blogging can open up your audience to other innovative educators like yourself, and it can even help provide feedback or positive support!
4. Reflect On Your Practice.
One of the best ways to improve your practice as a teacher is to reflect. One of the best ways to reflect is to write! By laying out your ideas, you can dig deep into the concepts driving your instruction and reflect on their effectiveness and outcomes. Not only will this make your own understanding and implementation better (regardless of the topic), but you will be more confident than ever at explaining your instruction to parents, teachers, and administrators.
Don't worry, it won't stress you out.
One of the best things about guest blogging is that someone else is managing the rest of the site for you. If you can find a few sites willing to post your work you can write, and post on your own time. Many sites don't require a minimum number of articles, and you can relax because you only have to post when you want.
So what's stopping you? Why wouldn't you want to spread your great ideas, grow your network, support your innovation, and reflect on your practice?
In fact…Why not start right now?
Want to guest blog with us? <<<CLICK HERE>>>
---
Chad Ostrowski is the co-founder of the Teach Better Team and the creator of The Grid Method, but he is a middle school science teacher at heart. He now travels the country sharing his story, working with teachers, schools, and districts to help them to reach more students.

Header image photo by Kaitlyn Baker on Unsplash.